How 'The Shock Doctrine' Explains Trump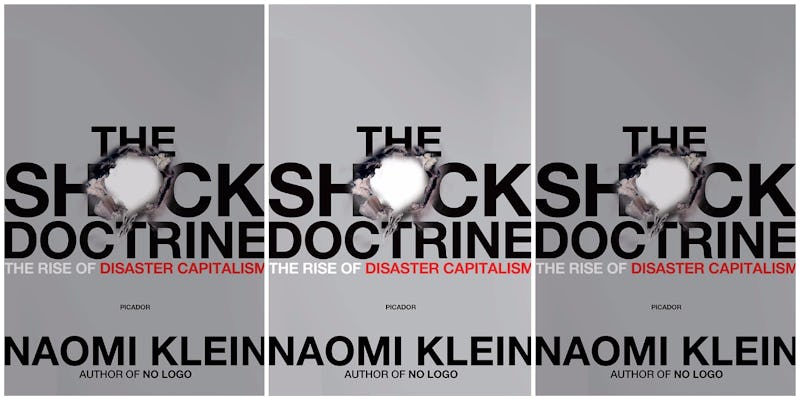 There's a moment each day that I've come to intimately know and dread. I wake up, pick my head up off the pillow, and then I remember: Donald Trump is our president. It's enough to make me want to put my head right back down again. Instead, I reach over to my nightstand and check my phone, wary of what awaits me: maybe he's insulted a foreign leader, threatened a vulnerable population, or tweeted an insane conspiracy theory. It's become exhausting simply to endure the daily indignities.
Though Trump's presidency may feel uniquely terrible, it's not without precedent. Recently, I re-read The Shock Doctrine by Naomi Klein and was struck by eerie parallels between the text and our present. In the book, Klein chronicles the history of governments like Pinochet's bloody Chilean regime, post-apartheid South Africa, and the UK under Margaret Thatcher. Through these varied civic structures and historical moments, Klein tugs at a common thread: She tells the story of how political shocks disoriented their countries' citizens and how politicians took advantage of the situation to pass shocking economic and social privatization. Though the book was written in 2007, its message feels ominously familiar. Here's the blueprint it provides for how to observe and react to the Trump presidency.