4 Common Relationship Changes That Are Nothing To Worry About — And 3 That Are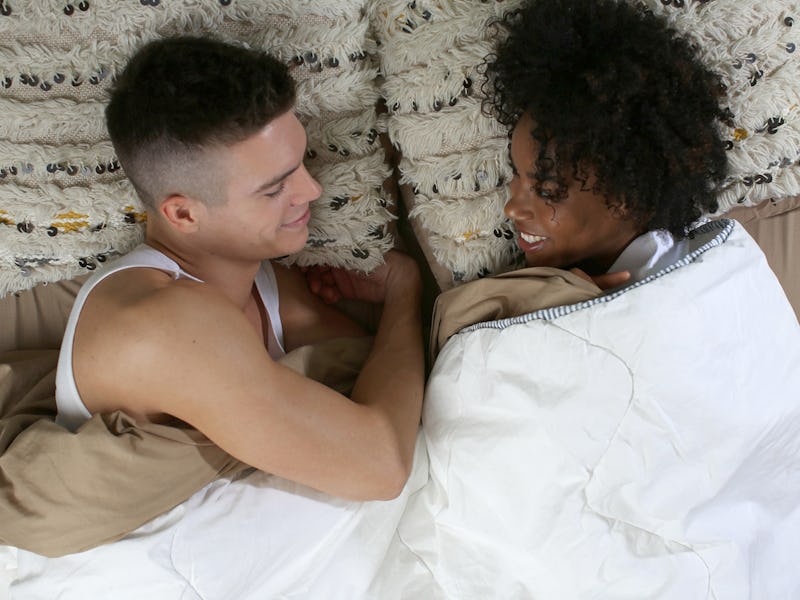 Ashley Batz/Bustle
For the most part, relationships are always the best when it's new. You're super crazy about each other, you only know each other's "good" sides, and it just feels great. Although we all know relationship inevitably evolve, it can still make you wonder why relationships change over time. But according to experts, there are certain relationship changes that are absolutely nothing to worry about.
"It's important to recognize that relationships go through seasons," Noelle Cordeaux, relationship coach and CEO of JRNI, tells Bustle. "The crazy endorphins that come with new love last for only 12 to 18 months."
If you feel the high of new love starting to wear off, Cordeaux says it doesn't necessarily mean that your relationship is in trouble. Instead, it's entering a "new phase of maturity" where partnership takes over the chemical side of things. As time goes on, you can look forward to a deeper connection that's based on emotions rather than sex or attraction.
"It's verbal connection that keeps folks together and deepens their capacity for pair bonding," Cordeaux says. So whenever you go through any kind of relationship change, always remember to communicate. "It will light up and grow the part of your brain that cements lasting relationship," she says.
So here are relationship changes that are common and ones that you need to be aware of, according to experts.