Here's How Relationships Can Change Over Time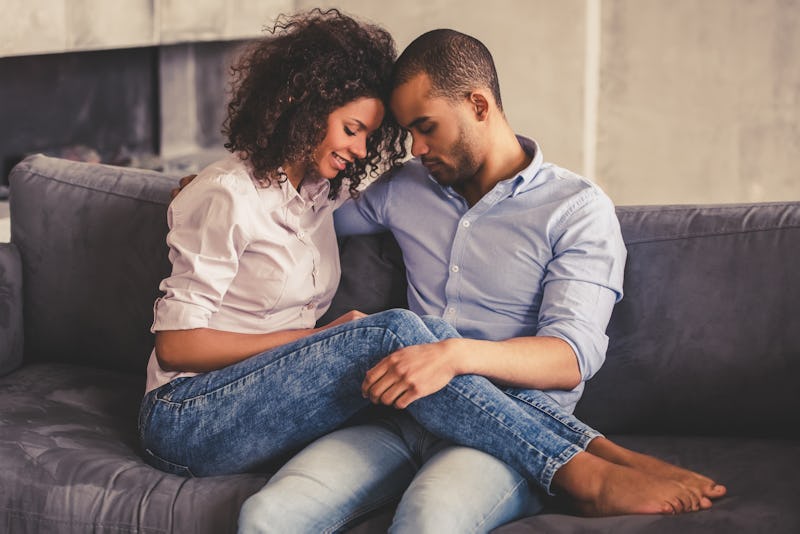 Shutterstock
No long-term relationship stays exactly the same over the years. As couples navigate the ups and downs of life together, they grow and evolve, both as individuals and as partners. Knowing how relationships can change over time — and recognizing which changes are normal and which are not — will help you to become more self-aware about your relationship.
"Over the course of a relationship, couples go through many different stages; from lust to trust," Sex and relationship therapist Shamyra Howard-Blackburn, LCSW, and owner of Conquest Counseling, tells Bustle. "As humans, we evolve. Our perspectives, values, and behaviors change over time which can affect our partners. People in relationships will experience many adjustments. The true test of dealing with change is how couples choose to address these changes and work through them. There are some changes that commonly occur, however, there are some not so common changes that can make or break a relationship."
If you and your long-term partner have managed to maintain a strong, healthy relationship in spite of life's challenges, then that's something to be proud of. Sadly, not every couple is meant to last forever, so it's important not to brush off any abnormal changes in your partner's behavior. Here are nine ways that relationships can change over time — some are typical, but others are potential red flags to look out for.