4 Zodiac Couples Who Can't Keep Their Hands Off Each Other, According to Astrologers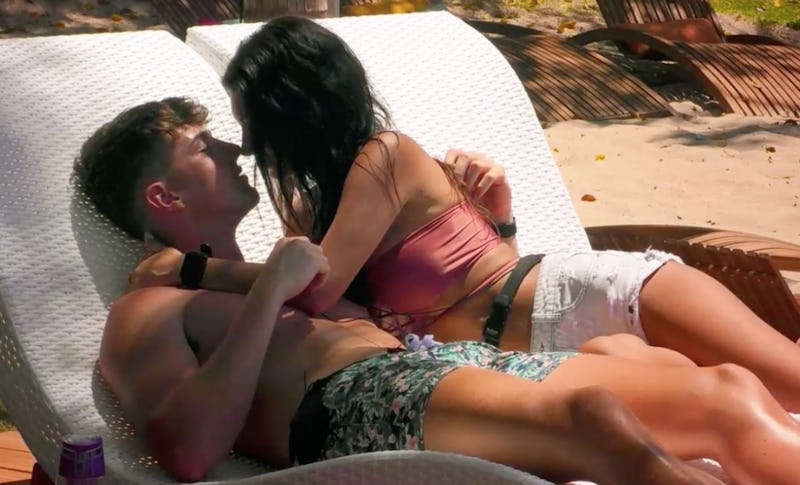 Too Hot To Handle/Netflix
You can try as hard as you can to resist temptation, but desire can be a powerful thing. If you're on a show like Too Hot to Handle, the inability to keep your hands to yourself can even cost you some serious cash. Sure, hormones and a lack of self-control can be contributing factors, but it may also be written in the stars. According to astrology, there are four zodiac couples who just can't keep their hands off each other.
Typically, people use Sun signs to check for relationship compatibility. But if you ever find yourself super attracted to people with incompatible zodiac signs, there could be a reason for it. "When you're looking at physical attraction, it's most often found in the connection between a couple's Venus and Mars," astrologer Suzie Wright tells Bustle. Mars deals with our sex drive, while Venus deals with desire. If there's a good connection there, a couple will be very attracted to each other even if they won't make a good match long-term.
If you're just going by Sun signs, you'll notice that the couples who can't resist each other aren't typically matches made in heaven. Some are opposite signs, while others are too similar that the relationship just wouldn't work. But at least they can say the sex was good!
Here are the four zodiac couples who can't keep their hands off each other, according to astrologers.