7 Seemingly Incompatible Zodiac Matches That Can Actually Have Lasting Chemistry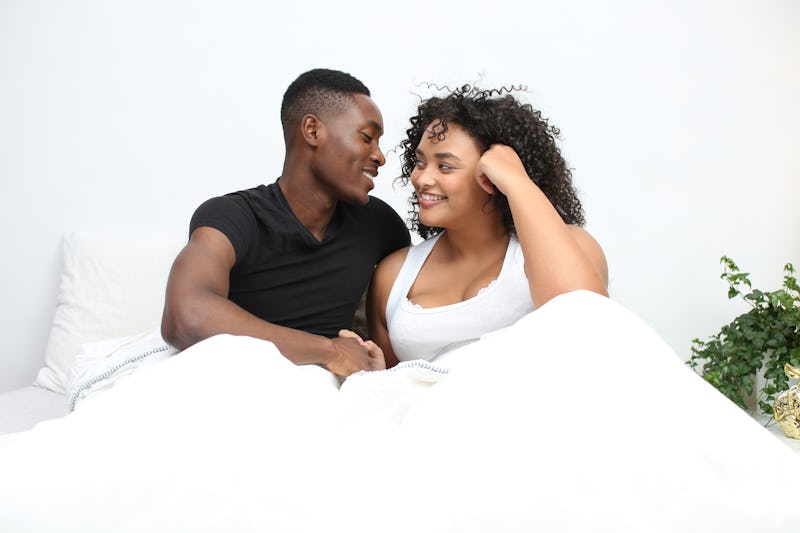 Ashley Batz/Bustle
If you're into astrology, it can be a bit of a bummer to find out that your partner or crush has an incompatible zodiac sign to yours. No one wants to hear they'd make a terrible couple with the person they're into. It's true that some zodiac pairings can be naturally challenging. But according to astrologers, there are certain incompatible zodiac matches that still have the kind of chemistry that can last.
"Chemistry is what attracts you to the person physically. It's what draws you to them immediately. It can't really be described, it's just there," astrologer Deniz Kilic, tells Bustle. Compatibility on the other hand, is more about how well you get along with the person. It's about how much you have in common and how much you'll have to compromise with each other.
When it comes to astrology, there's a quite a bit that goes into figuring out whether a couple would make a good match. "When I do couples readings (synastry), immediately I look to the elements of their signs to see how easily the relationship flows," Kilic says. "When elements that are not compatible are in a relationship, tension and stress can occur. They're also more likely to be different from one another." Compatibility can also be determined by each sign's modality (Fixed, Mutable, or Cardinal), which is the way each sign experiences, expresses, or approaches things.
According to Kilic, it's best to have a good mix of both chemistry and compatibility if you want a relationship to last. Although some zodiac pairs aren't naturally compatible, they may still have lasting chemistry. Here are those pairs, according to astrologers.