The 4 Zodiac Signs Most Likely To Be Commitment-Phobes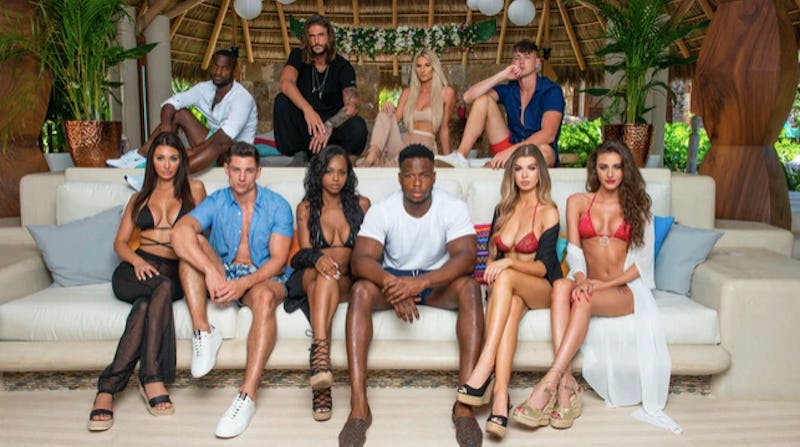 Netflix
Becoming a commitment-phobe can happen for all sorts of reasons, but for some, it's just an aspect of their personality. Take any of the contestants on Too Hot to Handle, for instance, who are all self-proclaimed "serial swipers" with commitment issues. If you believe the stars might have something to do with how people operate in this world, understanding the zodiac signs who are afraid of commitment can provide some insight into what falling in love with one might look like.
Looking for commitment in a relationship simply isn't a priority for everyone. For some, it's a goal, but an exceedingly rare thing. As astrologer Cindy Mckean tells Bustle, "For some people, being single and independent allows them magical freedom of expression that they feel they can't get if they have to 'behave' for their partner [...] Astrology can help you understand why some people are this way." Even if someone is afraid of commitment, it may be something to work towards down the line, especially if it is something they may want in the future.
Simply understanding these zodiac signs' inclinations, and being patient and attentive, could be a way to win their heart. After all, being afraid of commitment is a completely different situation than being completely uninterested in it. Even Too Hot to Handle's biggest rule-breakers, Francesca Farago and Harry Jowsey, found love and are still together.
Here are the four zodiac signs most likely to be commitment-phobes, according to astrologers.
This article was originally published on