These 4 Zodiac Signs Are Most Likely To Have An Old Soul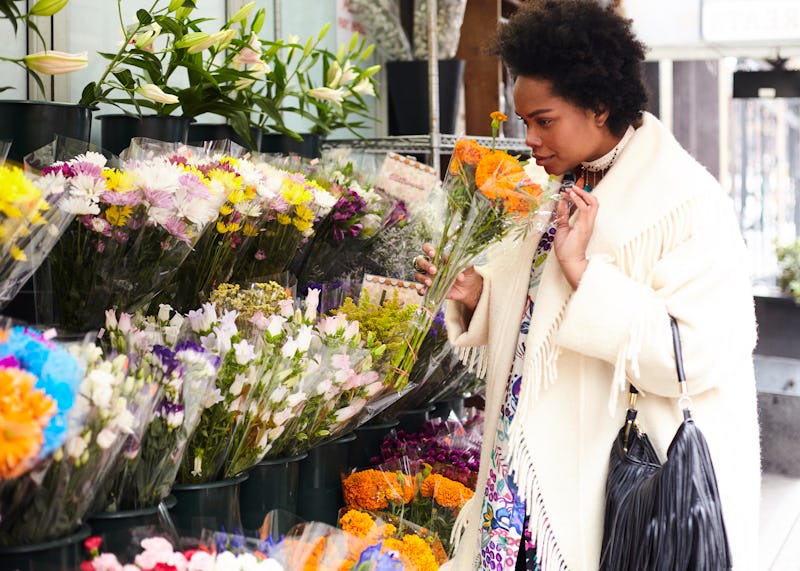 Hannah Burton/Bustle
On it's surface, astrology is about understanding your personality in an accessible way. Look deeper, however, and you will find a more in-depth exploration of the universe and spirituality. It makes sense that some zodiac signs are naturally more in touch with the universe. These old soul zodiac signs have a kind of awareness that many of their astrological counterparts may not.
Whether you believe an old soul is someone who's lead many past lives, or simply meaning being wise beyond your years, there's definitely a common thread among people with this trait that makes them stand out in a crowd. Regardless of your set of beliefs, people with this personality type make themselves known for their particular perspective on the world and the cosmos.
If you're interested in the spirituality of being an old soul, then astrology is a good place to begin to explore this concept further. Being an old soul is significant when it comes to what's written in the stars. "An old soul is a person who uses the past to mold the future, one whose divine wisdom can inspire generations and others with their circumspection, philosophy, and sensibilities," astrologist Lisa Stardust, tells Bustle. While some signs are young at heart and eager to take in the world from a fresh perspective, others approach things with a touch more ancient wisdom.
Here are the four zodiac signs most likely to have an old soul.