4 Zodiac Signs That Are Least Likely To Keep Their Word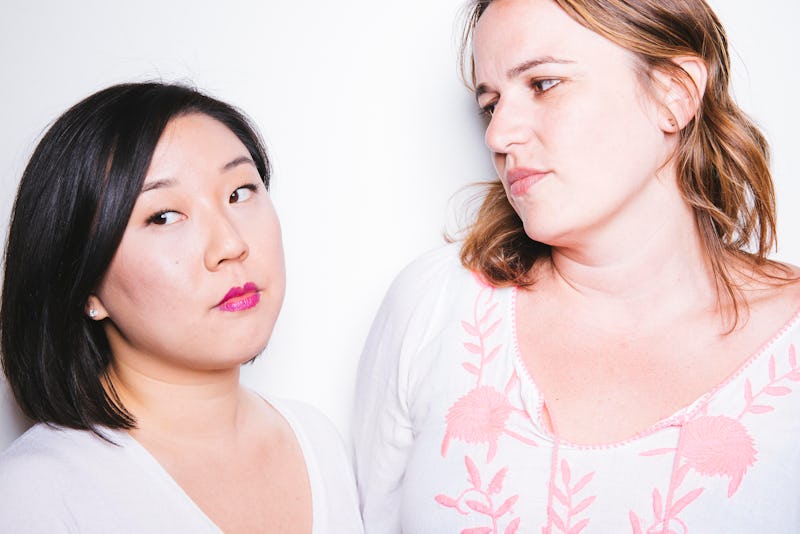 Not everyone who doesn't keep their word is an intentional liar. Still, some people struggle with holding on to promises, commitments, and secrets. And rather than maligning someone's intentions, sometimes it's best to look at personality indicators to understand why one person would be less dependable than another. In this case, looking at the flakiest zodiac signs might provide you with some particular insight.
"I think every person has the capacity to flake every now and again," astrologist Lisa Stardust tells Bustle. "It's mostly dependent on the state of their Mercury." These below signs, however, regardless of how mercurial they may be, might often commit to more than they can deliver. Rather than being a sign of ill will, these four zodiac signs' personality dispositions make them more likely to offer promises they can't keep. As a result, they're likely in over their head, not out to get anyone with bad intentions.
Still, you have every right to feel trepidatious around untrustworthy people. Whether you've recently experienced someone not keeping their word on a secret, or are tentative about going into business with someone, there are a variety of reasons that you may want to uncover why someone may be hard to trust. While exploring the zodiac and the intentions behind different signs' behaviors, you may be able to find some insight you didn't quite see elsewhere.
Here are four zodiac signs that are least likely to keep their word, according to astrologers.