These 4 Zodiac Signs Are Going To Have The Best Luck In Love This May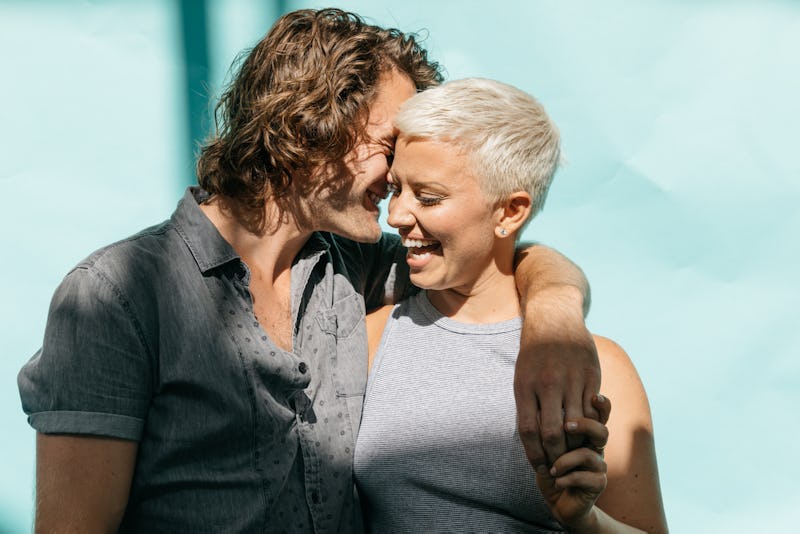 Ashley Batz/Bustle
Spring fever is here, but not all signs in the zodiac are dealt the same dose of lovin'. Some signs are going to have a better love lives than the rest of us in May, because that's just the way the cookie crumbles. According to astrologer Linda Furiate, on May 15 the planet Uranus will move into the sign of Taurus, and this is significant for the love lives of only a few signs. Because Uranus is a slow-moving planet (it takes Uranus 84 years to complete one cycle around the Sun) it's the first time it's been in the sign of Taurus since 1934-1942.
"Uranus is the planet that is called the 'great liberator.' He will catch us off guard and surprise us with his desires," Furiate adds, explaining that a few signs are going to have a very surprising romantic experience around the middle of the month.
But if your love life isn't popping in May — regardless of your sign — it's not because it's doomed. Rather, it could be because there's something that needs fixing before it can reach its full potential. If you have a partner, talk to them about what isn't working for you and see if there's a way for both of you to find happiness in what you've already built. If you're at the end of the road with your partner, try to find the will to look forward to the opportunities a new path will open up for you. If you're dating and feeling exhausted, feel free to take a break. May might not be the month for romantic love, but maybe it's the month for self-love. Maybe it's the month that you get back on better terms with you own relationship with yourself. Be selfish, do the things you enjoy and see where that takes you in June.
Here are the signs that will be enjoying a smoochin', scorchin' May, according to Furiate.