41 Clever Products That Have Become Extremely Popular In Spas & Fitness Studios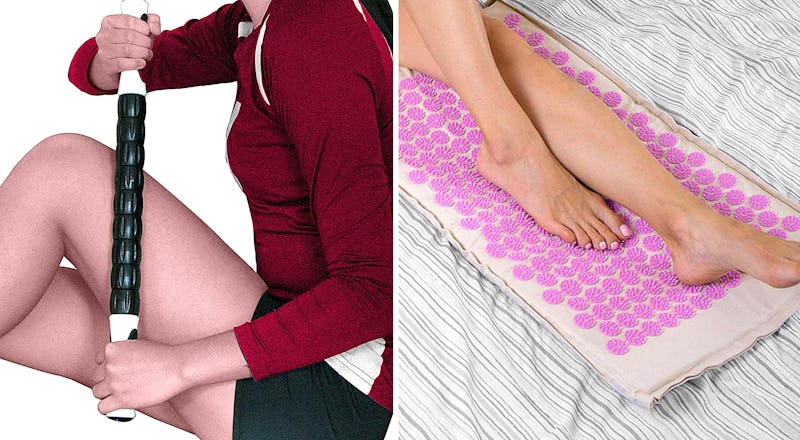 Amazon
There are very few things I enjoy more than checking into a spa. Between the warm towels, face masks, and soothing massages, it's the one thing I always look forward to at the end of a stressful month. The only downside? The cost quickly adds up — that's why I've come up with this list of genius self-care products you can find on Amazon.
Instead of paying hundreds of dollars for a professional massage, just use the foot massager I've made sure to include on this list. The nine rotating massage heads help soothe away soreness, and it's even portable enough you can take it with you to the office. Or maybe you want to upgrade your bath into a jacuzzi? In that case, be sure to check out the bubbling bath mat. All you have to do is place it on the bottom of your tub, and it'll create mountains of bubbles similar to the jets in a real jacuzzi.
But that's just the tip of the iceberg — there are hydrating lotions infused with relaxing lavender, eye masks infused with real gold, and even a vibrating facial roller made from rose quartz. So what are you waiting for? Just add a few of these clever products to your shopping cart, then kick back and relax as your home turns into your own DIY spa.