44 Clever Things You Always Want To Have In Your Car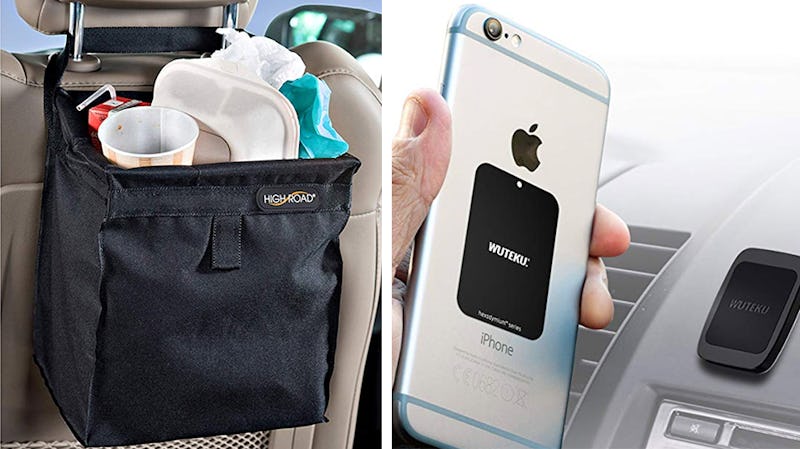 Amazon
With everything that you have going on in your life between work and play, you probably tend to spend a lot of time in your car traveling from one thing to the next. Factor in a few kids and some pets in your next weekend adventure and you could have a recipe for disaster. That's where these essential things to have in your car come in. From managing accumulating trash to curbing mysterious odors, there are a few clever things on this list that will help keep your home on wheels in happy driving shape.
To start, there are clever organizers for your seats, visor, and trunk that will make finding things way easier. Then there are things like seat gap fillers and an Alexa smart speaker specifically designed for your car which you might not have known existed but will soon wonder how you lived without them. And then there are the super fun adds like a portable fridge and colorful LED lights, for example.
From practical phone mounts and sunglass clips to a swiveling tray and cleaning sets that actually get into those hard-to-reach spots, make all those hours you spend in your car a lot more enjoyable with these brilliant additions that upgrade your drive.