These Concealers Are Perfect For POC Who Struggle To Find Their Shade In The Shops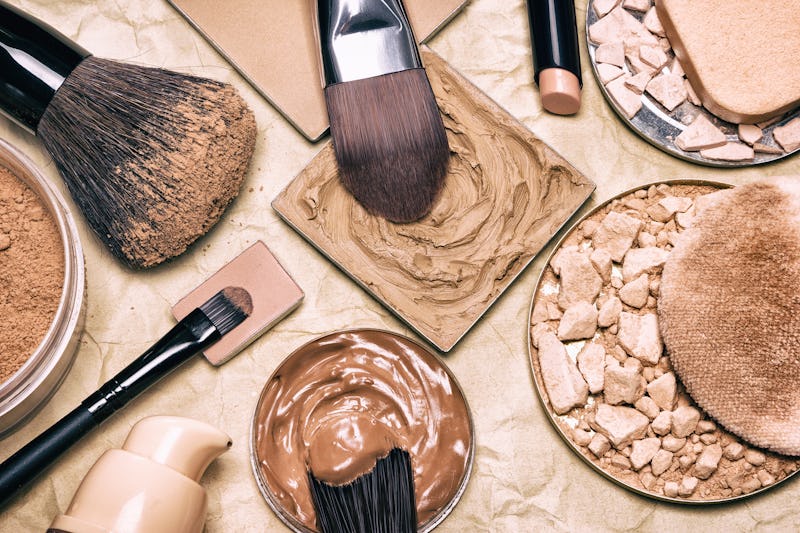 Jayannpo/Shutterstock
For people of colour, finding the correct concealer for their skin tone that brightens and doesn't look ashy can be a pretty arduous task. For years many makeup brands have included a wide range of colours for fairer skin tones but an extremely limited one for those with darker skin. Sigh. The need for concealer is real, just a little touch under the eyes can brighten and wake up your face, making it look like you had a full eight hours sleep even when it was really a measly four hours. So what are the best concealers for darker skin?
Whether you want to go full on glam or that "no makeup" makeup look, concealer is the real MVP of your makeup bag, don't underestimate it. The key to finding a great concealer, especially for people with darker skin tones is to know what your undertones are. Yes, that's right, there's a science to it. There are three main groups of undertones, warm, with peach and yellow undertones, cool with cold blue or pink undertones and neutral, with a combination or undertones a similar colour to your skin tone.
Although some brands are still living in the dark ages and aren't representing wider society with a diverse range of concealer colours (I mean it's 2019 come on), help is at hand. There are brands that are not only catering to a range of skin shades, but also giving us creamy textures and buildable consistencies. Can I get an Amen?