Missing 'Grey's Anatomy'? 5 Books To Read While You Wait For The New Season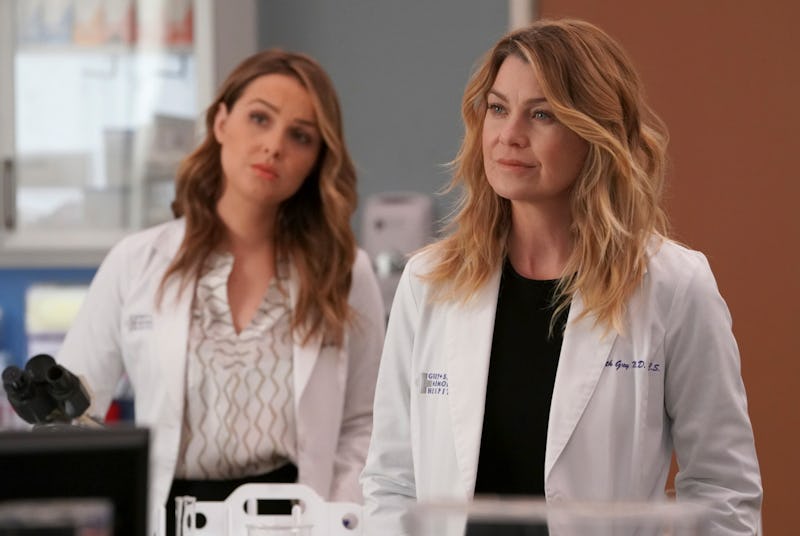 Byron Cohen/ABC
This fall, Grey's Anatomy will return for it's 15th season, and fans of the long-running Shonda Rhimes show have a lot to look forward to: the return of Kim Raver's Dr. Teddy Altman as interim chief at Grey Sloane Memorial Hospital, at least one crossover episode with Station 19, and the inclusion of the series' first gay male surgeon. If you've already watched (and rewatched) every available season, bide your time until new episodes premiere with the help of these books for Grey's Anatomy fans.
I am not ashamed to admit that I have been a fan of Grey's Anatomy since the series first premiered in 2005. Between the diverse cast, the empowering female friendships, and the addicting romantic plots, how could I not fall in love with it? Grey's Anatomy was actually the very first show I had the pleasure of marathon-watching. Before I had Netflix, I had the first three seasons of this Shondaland classic on DVD, and whenever I was stressed from school, hungover from too much partying, or heartbroken from a bad breakup, I would pop a disc into my laptop and be swept away into the drama, romance, and medical mystery of the show.
If you're a die-hard fan of the longest-running primetime drama in ABC's history, and you just can't wait until the Sept. 27 premiere, then check out these five books that are perfect for Grey's Anatomy fans. Filled with romance, drama, and, of course, plenty of interesting medicine, these stories will make you feel like you're in an episode of your favorite show.