5 Books By Women That Will Change The Way You Do Business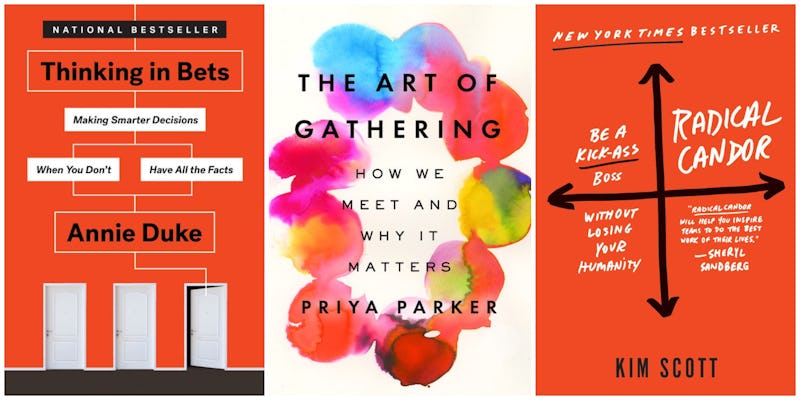 On Monday, Bill Gates shared his summer reading recommendations, and like with most of his lists in the past, all but one of this year's suggestions were written by men. If you're looking for a little more diversity in your TBR pile, don't worry, because there are plenty of new business books by women that can help.
Given that there are roughly 1 million books published every year in the United States alone, putting together a summer reading list, or any reading list for that matter, can feel like a daunting task. That is why so many of us look to not just critics and our fellow readers for book suggestions, but to authors, politicians, and celebrities, too. It is also why it's so important that public figures who are supporting the book world put their support behind all of it, not just one part — the part written by men — of it.
Microsoft founder, self-made billionaire, philanthropist, author, and business magnate Bill Gates has been an outspoken bookworm for most of his career. Over the last few years, he has even made a habit of sharing his official winter and summer reading recommendations on his personal website, Gates Notes. Unfortunately, an overwhelming number of his suggestions are by men. Out of the last 25 books Gates recommended, only four of them were penned by female authors, or roughly 16 percent. Although they are his personal favorite reads and by no means some kind of official reading list, Gates' bi-annual book round up does show a serious lack of love for female authors that is disheartening, considering how many women publish incredible titles every year.
In case you wanted to expand your summer reading list, here are five business books by women that can supplement Gates's male-centric suggestions.