These Current Affairs Podcasts Will Make You Feel Like You Have It Totally Sussed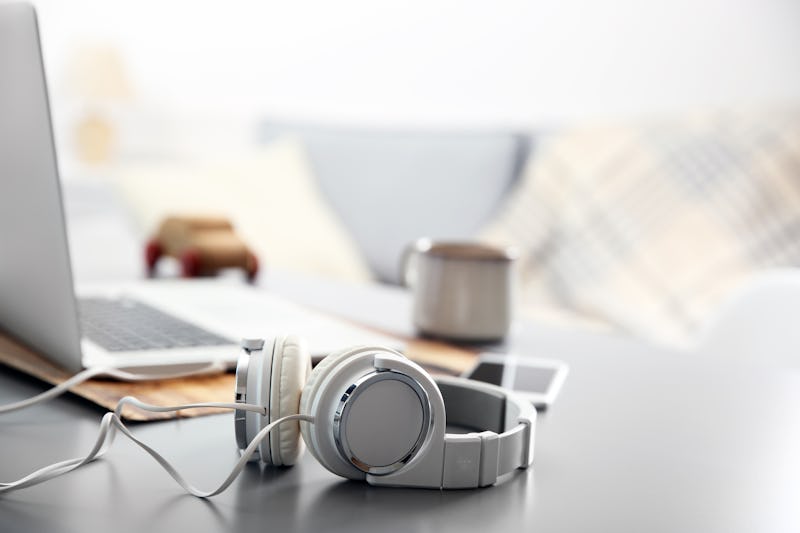 Africa Studio/Shutterstock
Podcasting has become absolutely huge in the last couple of years, overtaking other platforms to become the way to get your voice heard. There are an incredibly vast array of different podcasts available; think of any topic, no matter how niche, and there'll be a podcast on it. With this in mind, current affairs podcasts have really come into their own in 2018, becoming an easier-to-digest, on-the-go option for news buffs who don't have time to pick up a paper or even scroll through an app.
My obsession with podcasts (like many) started with true crime. From Serial to Dr. Death, Someone Knows Something to In The Dark, documentary-style murders really suit the platform and have helped to build it into what it is today. I'm not just a one trick pony however; I love podcasts to do with mental health (Jen Gotch Is Ok Sometimes; Mentally Yours), beauty (Fat Mascara; Breaking Beauty) and anything funny (3 Girls, One Keith; My Favourite Murder).
But recently, the podcasts that have really been interesting me are those that make me feel smarter. Current affairs are not something I am constantly up to date with, but listening to a daily podcast with the need-to-know top lines helps me to feel like I've got my sh*t together a little more. There's nothing more satisfying than being able to drop in some smart-sounding facts into daily conversations and feeling like you can impress with your political, newsy knowledge.
I've always been more interested in what goes on across the pond in the U.S. but I'm trying to get on board with happenings over here too, and think my top five current affairs podcasts below represent this.