Prepare For Fight Ahead With These Activism Guides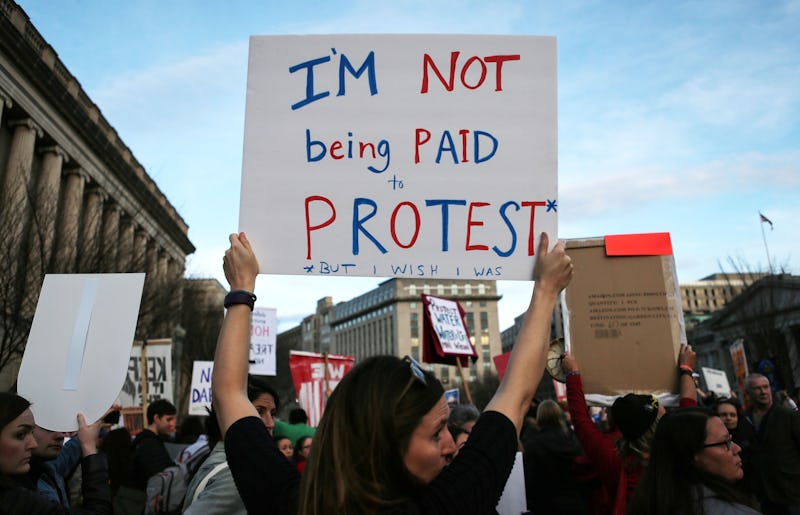 Mario Tama/Getty Images News/Getty Images
The world is a terrible place. That is neither a cynical aside nor a hopeless observation, but rather a statement of fact for many people in America right now. If there was a time for unified activism, that time would be now, because we may feel like there's nothing left to lose, but really, we have a lot to lose.
Being an activist is not an easy thing, particularly if you are not from an organizing, action-oriented background, or if you struggle with your mental health or have a physical disability. It can be intimidating to jump into spaces that feel unwelcoming or that are not built to accommodate you. Unfortunately, though, the line between self-caring enough to know our limits and challenging ourselves to do what makes us uncomfortable is becoming thinner.
More and more, we're seeing local and national needs for action, whether that be providing support or simply occupying space. You may not have experience, you might have a ton, or you might have something in-between. Regardless, it always helps to read up and see how you can best use your skills to help the movement, because at the end of the day the future of this country and the world is all of our responsibilities. If we all contribute, then we only have to contribute a little, but if most of us sit back, then the few who are contributing have to give a lot.