5 Inspiring Lessons We Learned From Lexus's First Female Chief Engineer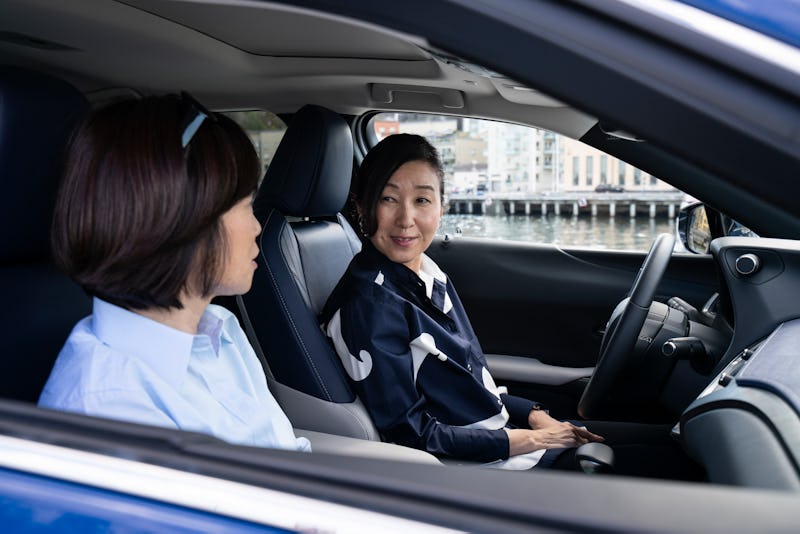 Here at Bustle, we believe that in order to truly live your best life, you have to begin by learning about — and learning from — the women who paved the way. That's why we teamed up with Lexus to highlight some incredible women who are pioneering their industries, their careers, and most importantly, their communities.
To most of us, being thrust into a situation that we feel unprepared for is a total nightmare. But to Chika Kako — Lexus's first female chief engineer — it was a challenge that she couldn't wait to overcome.
After beginning her career by working in material development, Kako shifted to a role concentrating in overall interior, which ultimately paved the way for her joining Lexus in 2004. There, she studied under chief engineers to get acquainted with a new and unfamiliar facet of the auto industry: vehicle development.
In spite of her accomplished past, Kako was caught off guard when, in 2012, she was awarded the title of Lexus's first female chief engineer.
But instead of feeling overwhelmed and unprepared by the promotion, Kako fully welcomed the challenge, acknowledging that she was chosen for her talent and not necessarily for her specific experience.
Read on to learn about the 5 truths we learned from our conversation with this incredible pioneer!
1. Finding your community is essential.
When Kako ascended to the role of chief engineer, her confidence was tested by the fact that her career experience didn't seem to line up with her new position. But she — along with the community of people around her — didn't let that stop her from thriving.
"The biggest challenge was to perform as a chief engineer without having much knowledge of chassis, body, and engine design. However, I always had somebody to support what I wanted to do and what I felt was important to do. They pushed me through — sometimes it was my colleagues and other times it was my supervisors."
2. Uniqueness is an asset, not a detriment.
It's easy for women in male-dominated industries to view themselves as being at a disadvantage. And more times than not, they are.
But for Kako, rising through the ranks of a mostly male industry meant that she had unique life experiences and skills that her male colleagues did not.
In her own words:
"Women are unique because the auto industry is a traditionally male-dominated industry. So, this can be a good chance for women. I want to encourage all women to not to set any limit on what they can do. There are always people who will support you when you have a will and when you are making your best effort."
3. Overthinking is not the answer.
When we think of the advice of accomplished people, we don't necessarily expect them to encourage less thinking. But this is actually something that Kako recommends — at least, in so far as not letting overthinking stop you from making moves.
"The best advice I got was to challenge myself and push beyond what I think I am capable of achieving," she says. "I do believe that 'taking actions' before thinking too much is very important, and that is the advice I want to give people who are going to start their professional careers."
4. Diversity is an incredible asset in business
Diversity in the workplace is obviously a worthy cause all on its own, but what many people don't realize is that it's actually also good for business.
When asked about her experience as the first female chief engineer, Kako zeroed in on the undeniable benefits that come with having a team made up of all different types of people:
"Whether gender or anything else, the diversity in type of chief engineers creates diversity within our products and, therefore, each product creates unique value and offers varieties of choice to our customers."
5. Embrace the newness of the unknown
Whether you're at the top of your industry or just striking out as an entrepreneur, it can be terrifying not knowing what the future holds. But to Kako, who took on an intimidating role and rose to the occasion in the most inspiring way possible, the newness of the unknown is something to be embraced, not avoided.
"I see a pioneer as someone who is constantly looking for new ways to approach everything – without fear or favor."
This post is sponsored by the first-ever Lexus UX.