The Astrological Reason You'll Have Trouble Making Decisions Next Month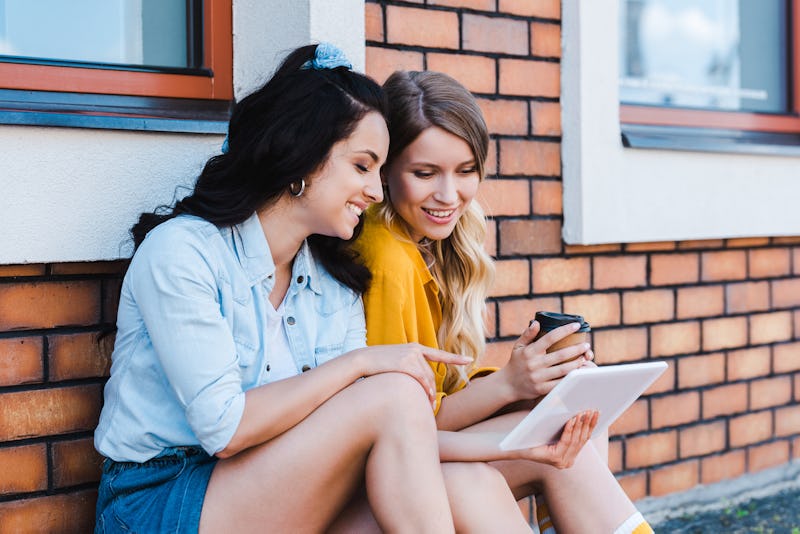 Shutterstock
As a Libra myself, I can attest that Libra-born people are all about balance. And after a super serious Virgo season, Libra season 2019 is here to bring some much needed levity into your life. "We can put our hard work away now, and learn to balance all we have done with some good old playing! There's no one who plays quite as well as a Libra, no one who enjoys a party more, or loves being with a friend or partner," Margarita Celeste, an astrology teacher and consultant, noted on the site Numerology Sign.
Libra is a cardinal sign, which means it kicks off a season. And IMO, Libra announces the start of the best season of the year — fall. Libra season, Sept. 23 — Oct. 22, marks the beginning of leaves changing from green to a kaleidoscope of color. It's cozy sweaters, fun falls boots, and warm lattes. Things feel fresh and new. Maybe you'll start a new job, begin a new romance, or go back to school. If there were ever a time for new beginnings, Libra season is it.
"Libra Season can be a period in which you revive an old creative hobby, or go out there into the world and see what's on offer! It's a time to refine your tastes, to spruce up your home space, or to get a new wardrobe," Celeste said. Wondering what else you can expect from Libra season? These Libra season 2019 predictions can help you prepare for the most wonderful time of the year.