5 Ways Being Objectified Harms Your Health, According To Science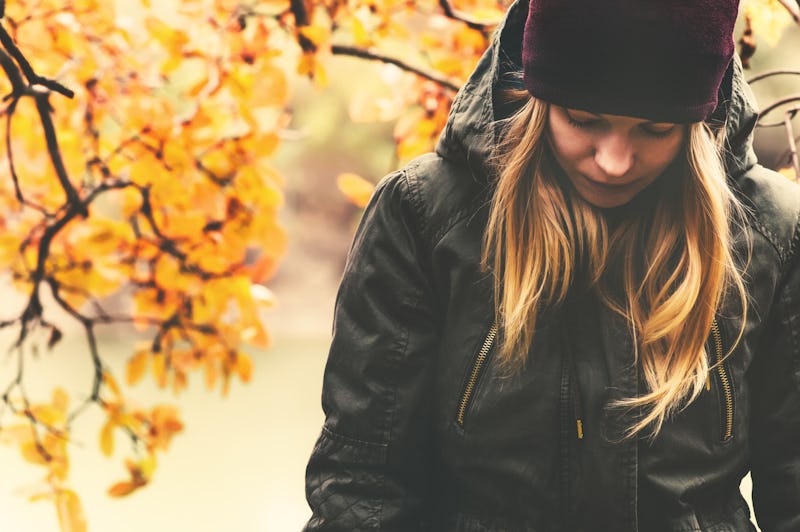 EVERST/Fotolia
When I talk to people about the objectification of women, there's always a lot of confusion. People ask, "Isn't it human nature to objectify people?" Others say women should take it as a compliment. But there's a difference between appreciating a person's beauty and objectifying a whole group of people. While appreciation acknowledges someone's looks as one small part of who they are while still viewing them as an individual, objectification reduces someone to their looks and to the stereotype of a group they belong to.
"When you're objectified, you can start to confuse your value with your sexuality," Dr. Susan Edelman, psychiatrist and author of Be Your Own Brand of Sexy, tells Bustle. "When you see so many beautiful faces and bodies in media, you often wonder, 'What's wrong with me that I don't look like that?' It can be hard to see the value in your inner beauty when the pressure is on. Not only are you shamed for how you look — as in fat-shaming — but your culture also profits from your insecurities. We're trying so hard to meet impossible beauty ideals that now 90 percent of women aren't happy with how they look. Unhappiness is not empowerment. Trying to meet other's ideals of beauty is more like people-pleasing. People-pleasing often doesn't work out, because you can never make everyone happy."
Research backs this up. A number of studies, many of them reported in the American Psychological Association's Task Force on the Sexualization of Girls, have shown that the societal objectification of women has negative effects on their mental and even physical health. Here are a few troubling, scientifically proven consequences of society's objectification of women.