5 Weirdly Positive Effects The Full Moon Has On Human Behavior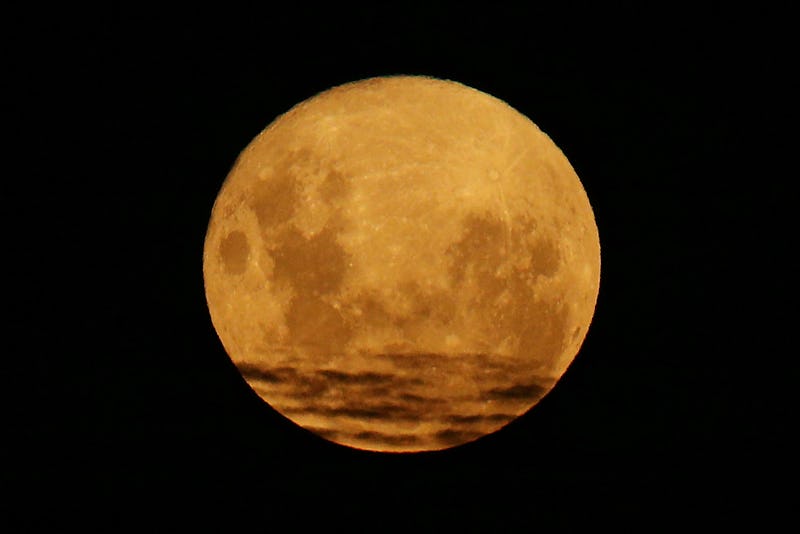 Michael Dodge/Getty Images Sport/Getty Images
The lunar effect — the effect full moons have on humans — is most often associated with negative outcomes. There's a persistent myth that more accidents and crimes occur during a full moon despite there being little scientific evidence to support that theory. Because people tend to focus on the bad, the positive effects the full moon has on human behavior are often overlooked. In fact, the Spiritual Science Research Foundation noted on its website that the new moon actually has far more negative effects on humans than the full moon because new moons affect people emotionally whereas full moons affect people physically.
"As the effect of new moon is not apparent to the person, it is even more dangerous. This is because as [they are] not aware of the distress, no step is taken to overcome it." However, full-moon fever is so deeply rooted in American folklore that popular culture often reinforces the myth that full moons are synonymous with bad luck. The new show 9-1-1 even dedicated an entire episode to the effects of the full moon on first responders who were called from one bizarre incident to the next until the sun came up.
One theory about why this happens is that the full moon intensifies whatever feelings you are having, kind of like the law of attraction. Because people feel like chaos will reign during a full moon, it does. Another theory is that studies about the lunar effect are generally conducted on weekends when more accidents and crimes take place no matter what. If you want to change your full-moon narrative, focus on these positive effects during the October 2018 full moon.