5 Nasty Things That Can Happen When You Share The Contents Of Your Makeup Bag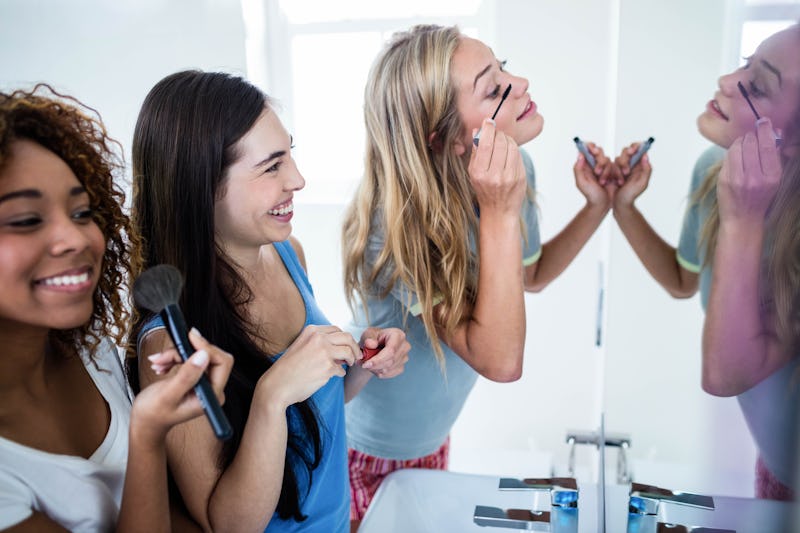 Shutterstock
When you're getting ready for a big night and you've run out of mascara, it's almost natural to reach for the contents of someone else's makeup bag. But sharing beauty products can have some nasty consequences for your face and other parts of your body. I spoke to some experts to find out exactly what those consequences are.
If you're a stickler for cleaning your sponges and brushes, using another person's tools or products effectively throws all of that effort out the window. "By sharing products, you're not only not keeping them clean, you're contaminating them," says Candice Brown, a specialist skin aesthetician at the London Bridge Plastic Surgery Clinic.
In reality, you have no idea whether the person you're borrowing concealer and lipstick from is carrying any germs. It's also impossible to know what you could be passing on by letting others borrow your makeup.
As well as being mindful in personal scenarios, it's also important to watch what in-store makeup artists are using, says Pure Optical's eye and health specialist Ellen James. "They should be using a disposable wand to apply the mascara and a clean lip brush to apply lipstick," she adds.
Here's five things that can happen if you do end up sharing beauty products.