5 Quiet Space Heaters That Will Keep You Warm All Winter Long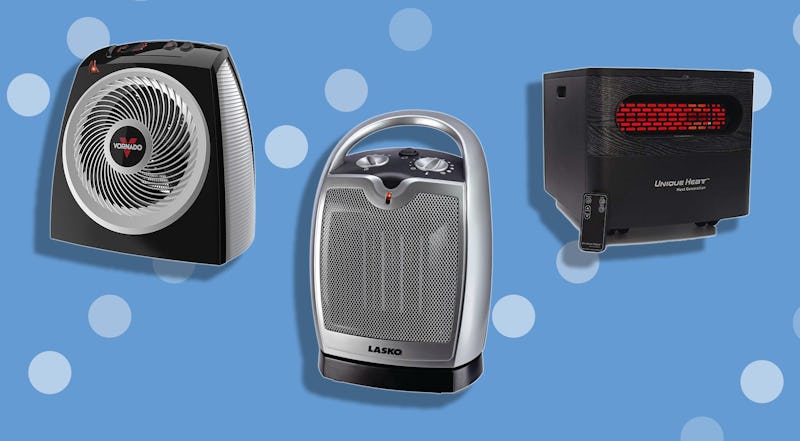 Amazon/Bustle
As you've probably noticed when shopping for a high-quality, quiet space heater, most manufacturers don't release the decibel levels of their heaters. For this reason, it can take a little bit of legwork to determine if a "quiet" space heater actually is quiet. But, don't feel discouraged. I've done a little digging to sort the loud, obnoxious heaters from the true, whisper quiet models.
A few things to know upfront: You'll want a space heater with multiple heat settings for the quietest overall experience, and so you can customize the level of heat to your needs. Space heaters with one heat setting will always prioritize warming your room over quiet operation, and by opting for a model with multiple power levels (high, low, etc.), you're more likely to find a heater that actually runs silently.
Reviewers will be the first to confirm whether a space heater operates quietly. But, to save you time, I've pored over what users and experts say about the best heaters on the market, to confirm that with the options below, you won't be stuck listening to a loud heater just to stay warm.
Lastly, as you shop, consider both the size of your space and your budget. While space heaters often go up in price as the amount of space they heat increases, this isn't always the case. And, if you're looking for an office space heater or one you can fit underneath a desk or table, opt for shorter models over tower heaters.
Keep scrolling to see the best quiet space heaters you can buy.