You Can Get A Glittery Sailor Moon To-Go Cup At Target Right Now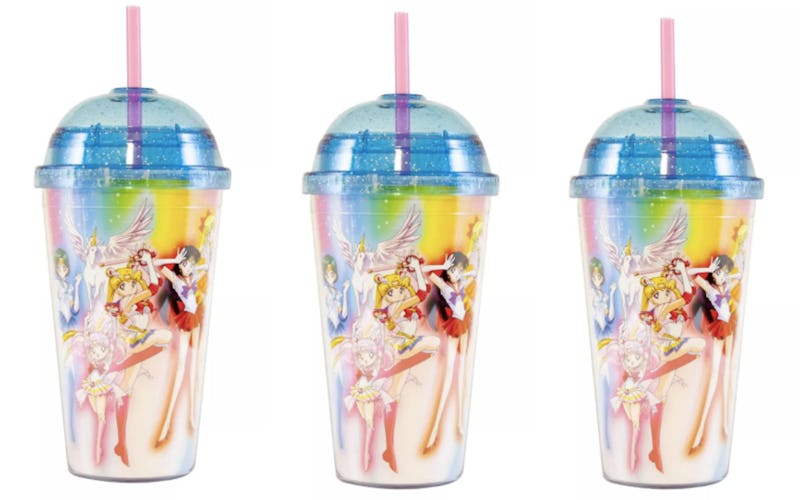 Target
"Fighting evil by moonlight, winning love by daylight, never running from a real fight, she is the one named Sailor Moon!" If you know how the song goes, then you've probably watched the popular anime series Sailor Moon, and you're definitely going to want these five Sailor Moon finds available at Target that you can add to your growing collection.
The show paved the way for magical female-centric cartoon shows and is still one of the most popular anime series in the world. Whether it's because of Serena Tsukino's charms, her friendship with the other Sailor Scouts, or the romance between her and Darien Shields, also known as Tuxedo Mask, so many of us are still in love with the series and continue to pledge our allegiance by buying and collecting all sorts of fabulous Sailor Moon merchandise.
Sailor Moon played a big part in many '90s kids' childhoods and its influence in the anime industry is vast and undeniable, even in present day. Also, they had really cute outfits, which I think is also worth pointing out. If you're still obsessed with the show to this day, these five items are going to take you back to your childhood in the '90s.