5 Historical Fiction Novels Under 300 Pages You Can Read In A Single Sitting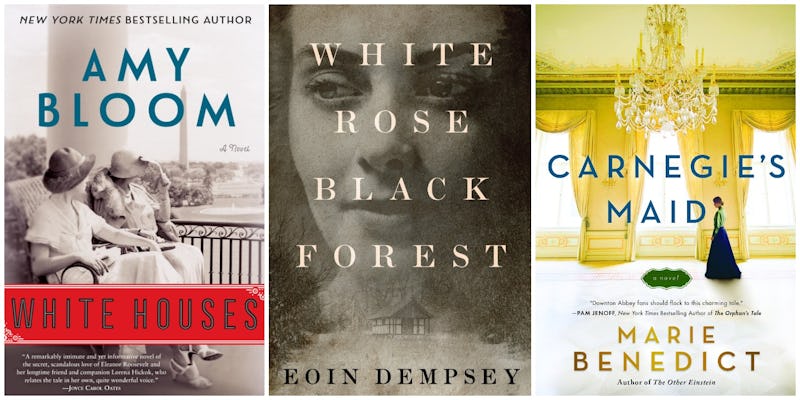 All March long, its Women's History Month, and you know what that means: 31 days dedicated to celebrating the accomplishments of women and their incredible contributions to history. If you're looking for a fun and bookish way to mark the occasion this weekend, we've rounded up five short historical fiction novels about inspiring women that you can finish before the weekend's over. Featuring fictional suffragettes, real-life journalists, and everything in between, these inspiring stories will remind you of the many things that make women worth celebrating all year long.
Historical fiction novels are notoriously long, which means they aren't usually the kind of book you can finish in one sitting. Often times, their narratives span years, if not centuries, and feature even the most minute details about the time period they're set in. That's what makes historical fiction novels so engaging, after all: their ability to sweep readers off of their couches and transport them to another time and place entirely.
Not all historical fiction novels are 500 pages, though. In fact, some of the genre's best titles of the year have been shorter, but no less engaging, than those that reach more traditional page counts. What's even better is that many of them are about incredible women, real and made up, who will fascinate, inspire, and empower you for Women's History Month and beyond.
Whether you have the entire weekend to devote to your bookish pleasures, or just a few hours to spare in between grocery shopping, spring cleaning, and weekly brunch, here are five short historical fiction novels you can read over the weekend.