These Everyday Symptoms Could Actually Be Signs You're Breathing In Toxic Air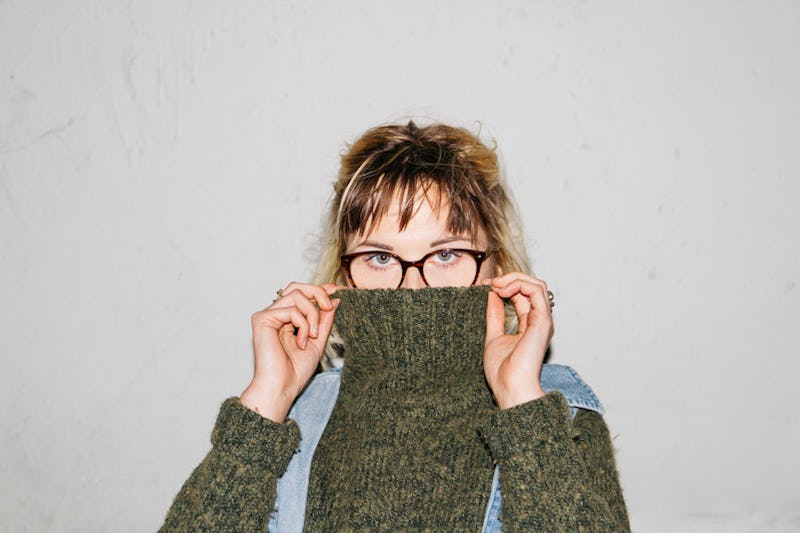 Jesse Morrow/Stocksy
Last month, Dr Tedros Adhanom Ghebreyesus, director general of the World Health Organization, called air pollution a "silent public health emergency." Writing in the Guardian, he noted that over seven million people die as a result of air pollution every year, while nine out of 10 people worldwide breathe toxic air. In the UK, nitrogen dioxide levels have exceeded European Union limits for almost a decade, according to the Guardian — so much so, the country has been referred to the European Court of Justice. With pollution at such alarming levels, what are the signs you're breathing toxic air — and is there anything you can do about it?
A recent report from the World Health Organization found that 1.8 billion children under the age of 15 — that's 93% — breathe dangerously polluted air every day, as Bustle reported. In the Guardian, Dr Tedros wrote that up to a third of deaths from lung cancer, strokes, heart attacks, and chronic respiratory diseases are caused by air pollution. After the UK continued to break nitrogen dioxide limits — which it has done since 2010 — Dr Maria Neira, director of public health at the World Health Organisation, said, "While air pollution knows no borders and puts everyone at risk, those most vulnerable — pregnant [people], children, the elderly, those already ill or poor — are particularly affected."
To prevent the injurious impacts of air pollution, real change must occur on a global level. "We need strong commitments and actions from everyone: government decision-makers, community leaders, mayors, civil society, the private sector and even the individual," Dr Tedros wrote in the Guardian.
There are, however, actions you can take in the meantime to minimise the health effects if you're frequently exposed to toxic air. UK Air offers a daily pollution forecast, enabling you to track levels of pollution in your area. On days when pollution is high, London Air advises limiting exercise or other strenuous activity undertaken outside, while those with existing lung conditions should ensure they're taking their medication as advised by their doctor. Wondering what the short-term impacts of breathing polluted air might look like? Keep reading.