5 Size-Inclusive Lingerie Brands That Are Killing It In The UK Right Now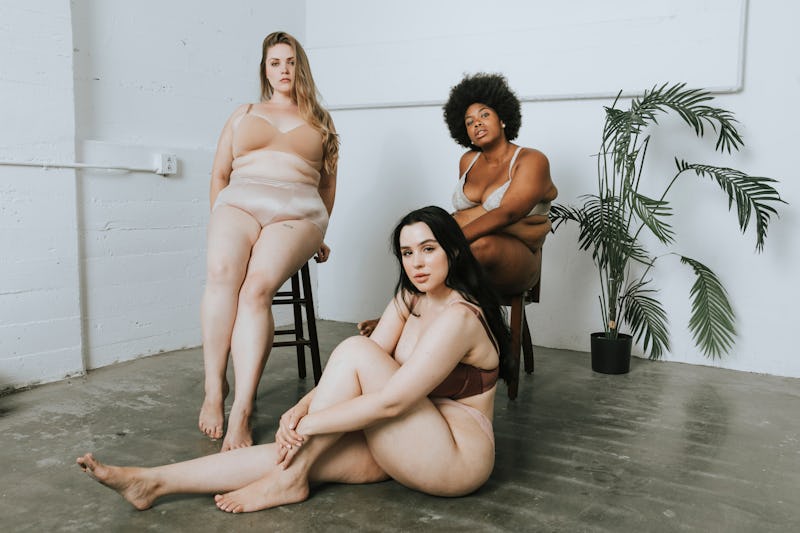 Shutterstock
Despite the diverse skin tones and sizes offered by Rihanna's super successful Savage x Fenty line and the advancement of the body positivity movement, inclusive underwear companies are still few and far between. But there are a few names that deserve your support. So if you want to champion an independent retailer or a company that has always focused on diversity, here are the best size-inclusive lingerie brands around.
"The male gaze in the lingerie market is more and more ignored," co-founder of Beija London, Abbie Miranda, told Drapers. "The wider market has become focused on what women want, as well as comfort." Seeing as the average UK bra size is now a 36DD, per the Telegraph, it makes zero sense that some brands are ending their lingerie here.
If you've ever struggled to find a bra that fits you properly, head straight to the experts. The following names all cater for the fuller bust and plus size market, whether exclusively or as part of a broader sizing range. They all offer a wide variety of designs, suitable for both daily wear and those times when you want something extra special. Plus, they're super affordable, so you can throw away all your ill-fitting designs without panicking about the cost of replacements.