5 Resources To Use If You Or Someone You Know Is At Risk For Suicide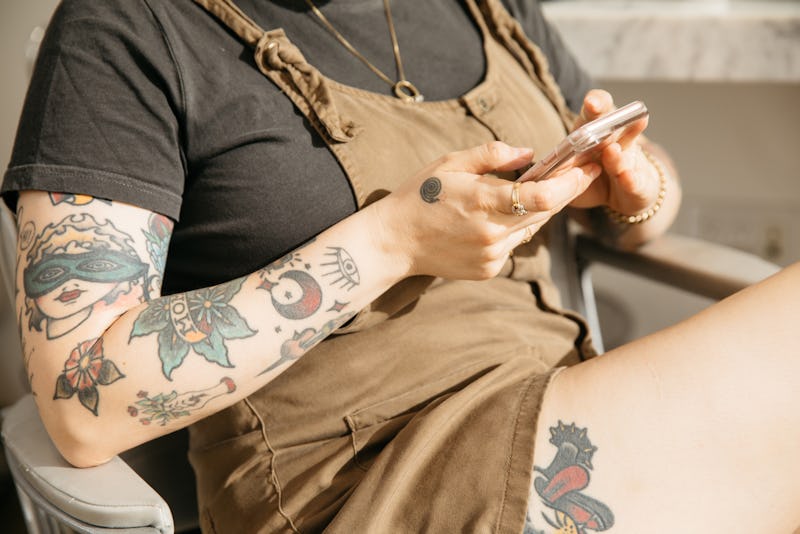 Ashley Batz/Bustle
The news about suicide this past week can be triggering for people who live with depression, or those who have lost loved ones to suicide. But you don't have to go through it alone: there are suicide prevention resources that can be used if you or someone you know may be at risk for suicide. "Suicide hotlines are available 24/7, psychiatric emergency rooms are available, and friends and family are here to help," Dr. Bradley Gaynes, professor and associate chair of research training and education in the department of psychiatry at the University of North Carolina at Chapel Hill, tells Bustle.
Depression is widely misunderstood and stigmatized, which can leave people who live with the mental illness feeling isolated, alone, and hopeless. However, it's important to know that no matter how alone you feel, there is help available. If you're not struggling, but you see a friend, loved one, or even a stranger who needs help, and you're not sure how to offer support, you can take a free mental health first aid class through Mental Health First Aid USA.
Additionally, Dr. Gaynes says you can let your friends and loved ones know that you are there for them. "It's important to validate that [you] appreciate the depth and intensity of the person's feelings, and can assist the person to find help. [You] should NOT tell them the problem is not important, that they are being too dramatic about it." If you or someone who you know is struggling, and you feel that you or someone else may be at risk for suicide, here's how to get help right now.