I Discovered This Jeweller On A Sunday Morning Stroll & Here's Why You Need It Too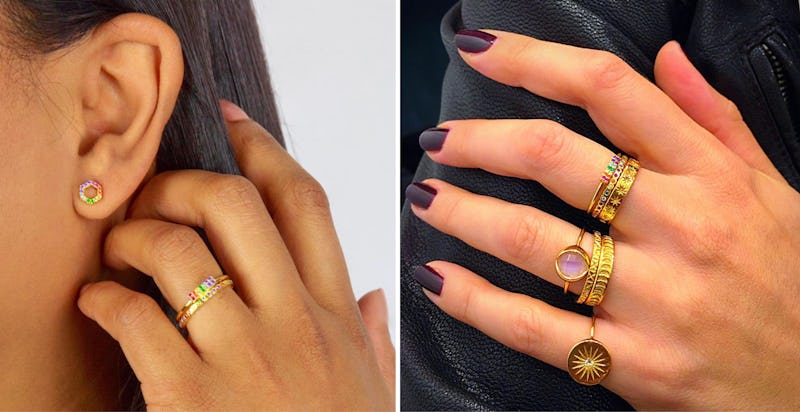 Stellar79
As well as beauty, I am super passionate about jewellery, and would use every penny of my expendable income on pretty stacking rings, necklaces to layer, and huggie hoop earrings if I could. I love discovering new brands as well, both from doing my own research while out and about in London, and from places like Instagram. I've recently found a number of beautiful unusual jewellery brands, all of which feature unique, stunning pieces that are unlike other designs you will usually see.
While not long ago I wrote a piece about the coolest jewellery brands on Instagram, I decided I needed to dedicate an entire round up to brands that were a little bit different, and perhaps a little more under the radar. Inspired by a trip to East London's Broadway Market, where there are little jewellery stalls and boutiques aplenty, I've come up with a list of five ultra-cool, covetable jewellery brands that you may not have heard of, but that are all worth checking out. From unique earrings that resemble safety pins to necklaces sporting pendants inspired by wildlife and nature, I've also picked out each brand's standout piece to give you a taste for what you can expect.
Keep reading to learn about all five.