5 Ways You're Making Your Sunscreen Less Effective Without Even Realising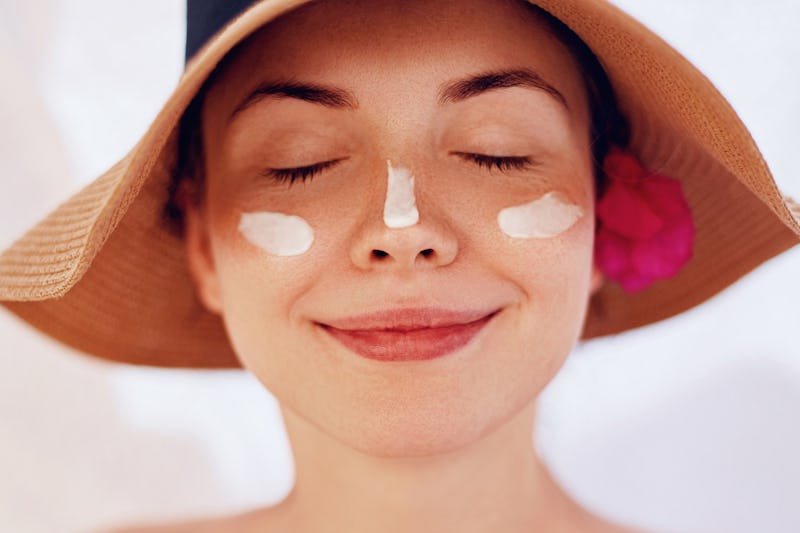 verona studio/Shutterstock
Remembering to apply sunscreen multiple times a day can be a bit of a pain, but it's a vital step in the prevention of burning and deeper skin damage. Staying safe in the sun, however, isn't as simple as a quick spray two minutes before you leave the house or hotel. It unfortunately requires a little more effort. If you're not taking sufficient time to apply it correctly, you're probably making your sunscreen less effective.
Before getting into the nitty gritty application details, you need to ensure you're using an adequate formula. According to the NHS, a good sunscreen will have an SPF of at least 15 and a minimum four-star UVA protection rating. And don't forget to check your bottle isn't past its expiry date. (It happens, believe me.)
Sunscreen problems occur when you don't apply enough sunscreen, apply it unevenly, or accidentally dilute it. Choosing one with a higher SPF is therefore likely to give you more protection. In fact, a 2017 survey of 165 dermatologists, published in JAMA Dermatology, found that 97 percent of dermatologists recommended using SPF 50 or higher.
However, using a lesser SPF will be fine as long as you avoid the following common pitfalls. It's time for some re-education.