5 Little Ways You're Ignoring Your Intuition Without Even Realizing It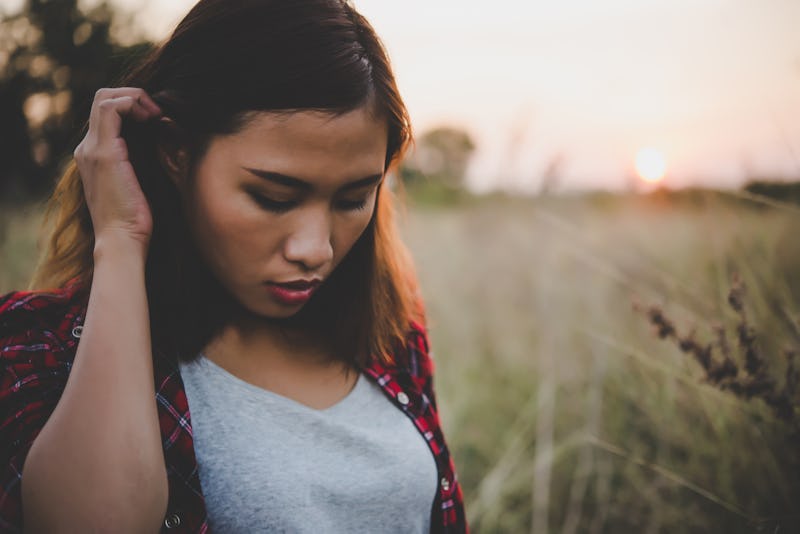 jcomp/Fotolia
The phrase "just go with your gut" always filled me with rage. Anyone who can sincerely put a "just" at the beginning of that phrase has a much more vocal gut than me. When I listen to my gut, all I feel is potentially some rumbling if I haven't eaten in a while or some nausea if I have. But what if there really is some innate wisdom in there, and I've just silenced it for so long, I can't hear it anymore?
When we discount our intuitions, we make it harder and harder for them to reach us, Lisa Marie Chirico, Certified Career and Grief Intuitive, tells Bustle. "The biggest way people discredit themselves is that they simply do not trust themselves," she says. "They brush off the voice of their intuition — their 'inner voice/knowing' or 'gut feeling' — and then they regret it afterward. Our intuition represents our higher self, and it's always talking to us. The question is: will we listen?"
In a society that values the rational mind above all else, we learn to discount our intuitions in many subtle ways throughout our lives. Here are some ways you may be tuning out your intuition and, consequently, making it quieter.