Serve A Christmas Playlist Curve Ball With These 5 Weird Tracks Time Forgot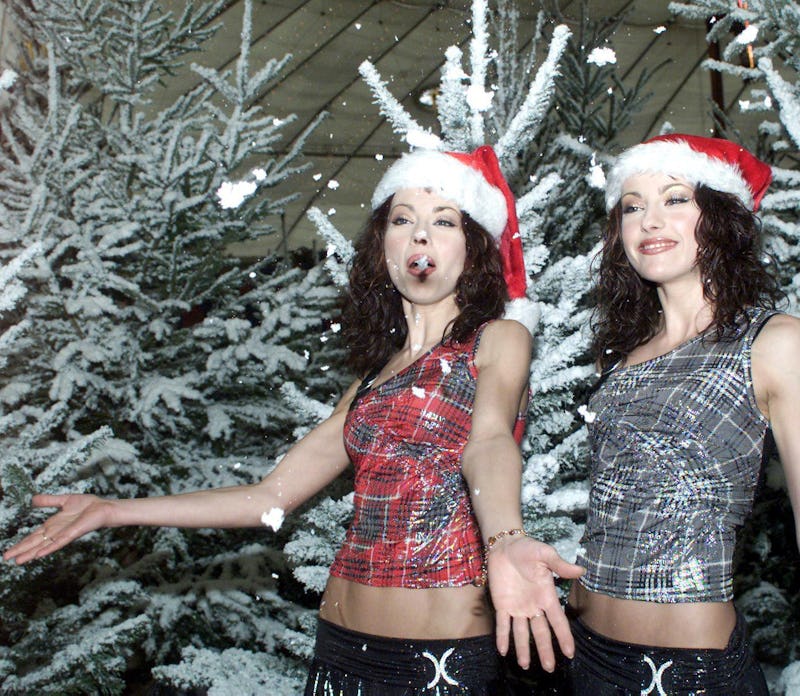 Steve Bell/Shutterstock
There's like, 15, maybe 20 songs in the Christmas tunes canon. We shelve them away each year, then unleash them sometime in November and annoy the hell out of everyone with them. You've got your Mariahs, and your "Fairytale of New York"s, and your brrrraaaam bram bram bram brams (that's my rendition of "Little Drummer Boy," anyway), but what about the ones that get left behind? That's right, I'm talking about the weird Christmas songs that time has forgotten.
There are so many delightfully ridiculous Christmas songs, it's hard to keep track of them all. You'd probably forgotten all about Mr Blobby's "Christmas in Blobbyland," hadn't you? And even Roy Wood's slightly regrettable meeting with The Wombles on "I Wish It Could Be a Wombling Merry Christmas Everyday," right? Well, it's time to lodge those seasonal ear worms back in, as you cast your mind back to some Crimbo deep cuts.
Many musicians have tried to capitalise on the season, but for every Mariah, there's a track that the artist, producer, label, and general public probably wish they could forget. But hey, at least they brought some joy for one Christmas. There have been some seriously questionable ones, but here are the weirdest Christmas tunes of them all.