5 Fast Food Chains Getting In On Your Love Life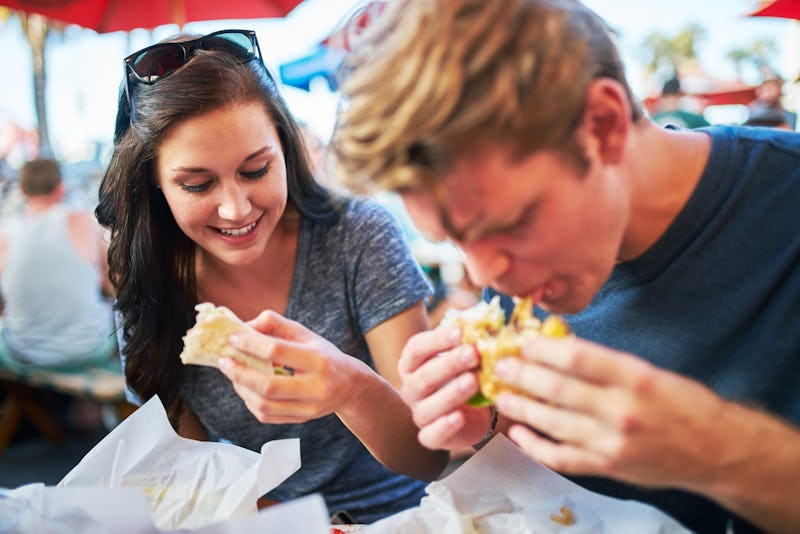 Joshua Resnick/Fotolia
When it comes to romance, we usually think of traditionally romantic things. Like, say, bubble baths with our partner, drinking wine in bed before a proper and extremely fulfilling romp, or being proposed to on a mountain top, while the wind blows our hair in such a way that it's like the moment has been plucked right out of a movie. I think it might be somewhat rare that ideas of romance are conjured up at the thought of, oh, I don't know... KFC. Although they do have fantastic mashed potatoes.
What's romantic is apparently changing. While there will always be those who will hope for that proposal on a mountain top or scrawled across a scoreboard at a Red Sox game, others are turning to fast food joints for their memorable moments. And, not that we should be totally surprised, but fast food joints, are willing to deliver.
Although you can pretty much have any fast food restaurant cater your wedding, there are actually some fast food businesses that offer wedding packages, specific for all your wedding needs. There are also, as we've learned in recent weeks, a specific fast food chain that wants to make your sex life better.
So who are these places that want in on your sex and love life? Well, these five for starters... but I'm hoping this becomes a trend.