5 Zero Waste Shops That'll Help Make Going Plastic-Free Way Less Daunting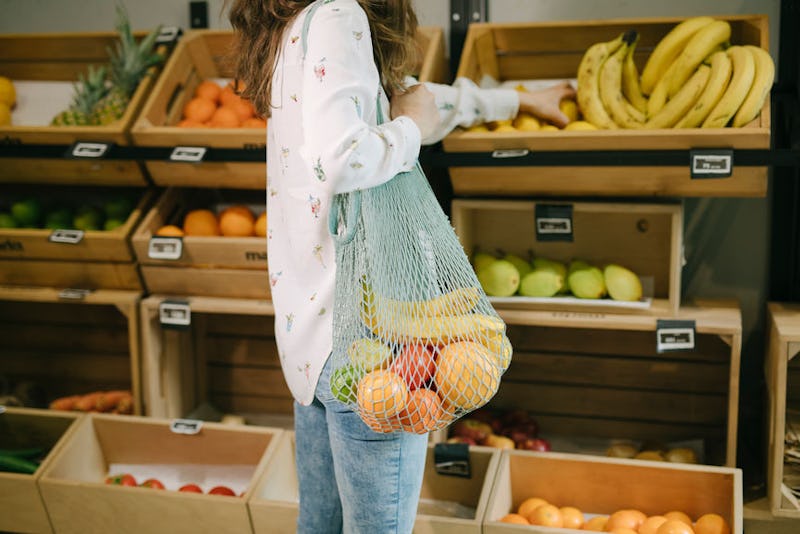 Ani Dimi / Stocksy
You want to do your bit for the environment but knowing where to begin can be a task in itself. Sustainability is a hot topic at the moment and demand is growing for more zero-waste products. Thankfully, there are now plenty of zero-waste shops in the UK, making it that bit easier to live a bit more sustainably.
Plastic is a really big problem. National Geographic estimates that 40 percent of all plastic created is in fact packaging that is only used once before being discarded. And your average high street shop in the UK are still big offenders when it comes to plastic production. Greenpeace say UK supermarkets generate 800,000 tonnes of plastic packaging each year. And now the government are even making a stand and have put a ban on cotton ear buds, plastic straws, and stirrers, which will come in place in April 2020.
As consumers, it can feel like your back's up against a wall; you don't want to use any unnecessary plastic, but the big brands make it so difficult to avoid the stuff. Now zero-waste shops are popping up all over the UK meaning plastic doesn't even have to be a part of the equation when you shop. From swap shops to cosmetic stores and grocers, these stores are stepping back in time and taking a similar approach to how shopping used to be done with paper bags and glass jars. So, if you can, get your tote bag ready and dive in.