The 5 Zodiac Signs Most Likely To Be Sensitive In Relationships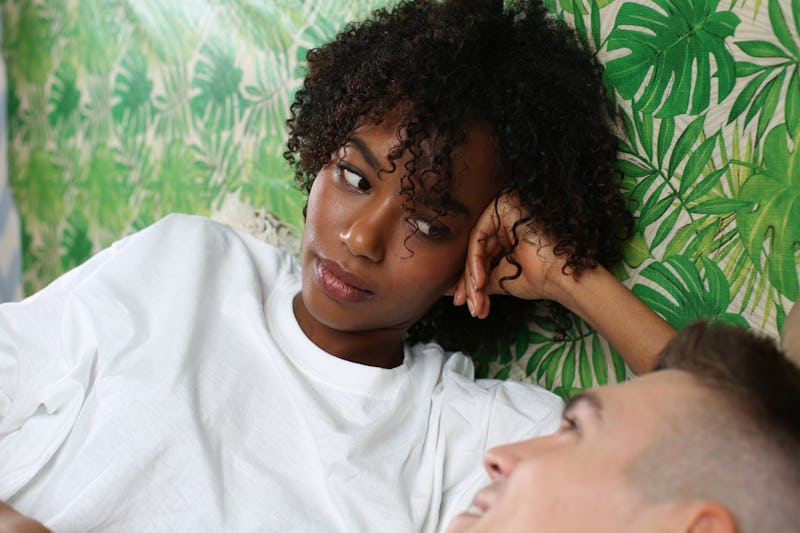 Ashley Batz/Bustle
Sensitive isn't a trait that gets appreciated a lot. But there are a lot of great things about being sensitive, especially in a relationship. For instance, being sensitive means you have a ton of empathy. You likely have the ability to know how your partner is feeling so you can relate to them on an emotional level. You also feel things really deeply, which means you can experience the depths of love in a way that many others cannot. Not everyone can experience the ups and downs of emotions as much as more sensitive people can. If you're a Water sign, you're likely the sensitive one in the relationship.
According to professional astrologer Rachel Lang, Water signs, Cancer, Pisces, and Scorpio tend to be much more sensitive in relationships than everyone else. If you know astrology, it doesn't really come as a surprise. In general, Water signs are known for letting their emotions lead. Unlike Air signs who rely on logic or Fire signs who are driven by desire, Water signs may act and make decisions based on how they feel.
But these are not the only sensitive signs in the zodiac. Here are the zodiac signs that are most sensitive in relationships, according to an astrologer.