These Expectations People Place On Women Are So Creepy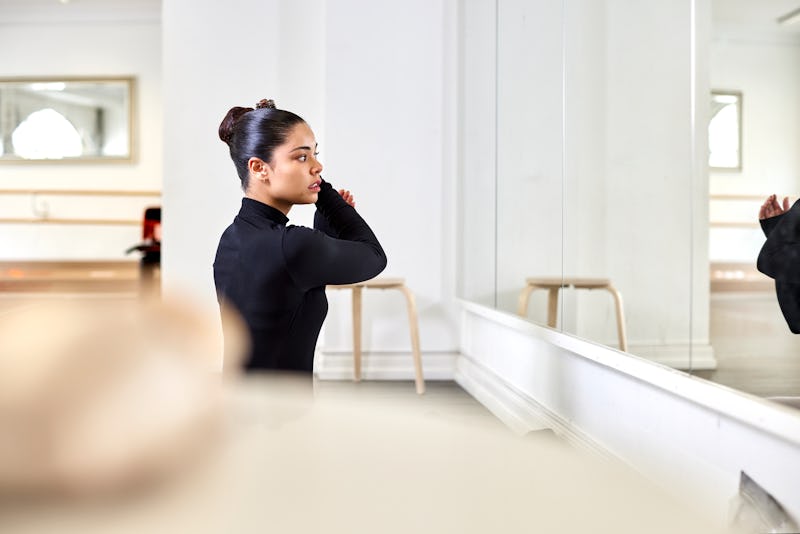 Oliver Rossi/DigitalVision/Getty Images
Summer's approaching, and you know what that means: putting on last season's swimsuit, getting to the pool, and heading right back home after realizing you forgot to shave the untameable forest of your bikini line. Or at least, that's we're expected to do — whether or not we actually want to. If that situation sounds familiar, you've been subject to one of society's oddly creepy expectations for women. Welcome to the not-terribly-exclusive club.
If there's anything the internet loves, it's picking apart societal norms that are totally creepy when taken out of context. The American propensity for eye contact, for instance, can come across as pushy or downright rude in other cultures, and everyone knows that when you stop to think about it, Facebook stalking is super invasive — not to mention a teensy bit awkward if you accidentally reveal too much of the information you've gleaned from social media. It's not enough to stop us from stalking each other, obviously, but there's no denying the creep factor there.
When gender comes into play, though, creepiness takes on a bit of a different connotation. The power dynamics inherent in most gender norms usually mean that a woman's space or privacy is being invaded in some way. Here are six expectations placed on women that are more than a little questionable — and which no one ever actually has to do, no matter how much our culture pushes us to do them.