6 Crystals That Will Help You Feel Balanced This Cancer Season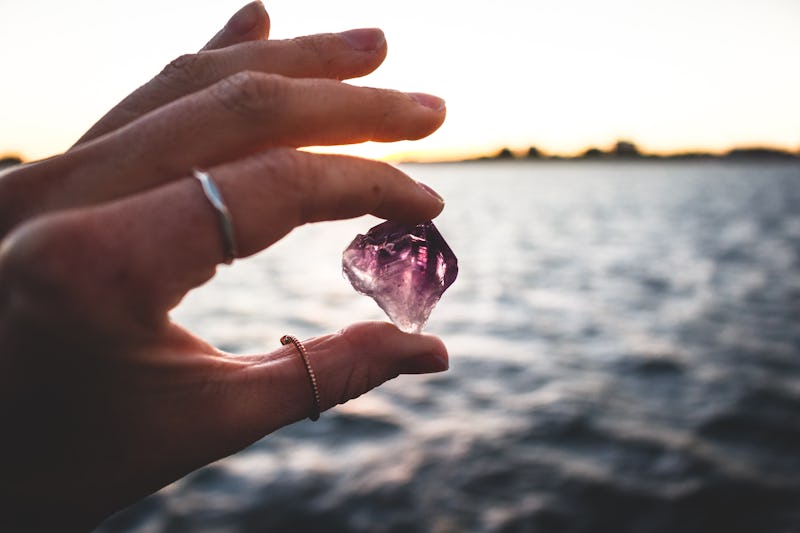 Elores NorWood/Shutterstock
The Sun is about to shift from Gemini to Cancer on Jun. 21, and the astrological energy of the Crab might have us all feeling a lot more emotional. In order to keep ourselves grounded, and not swept away in the current, there are a few crystals for Cancer Season 2019 to center ourselves with.
The crab of the zodiac is a water sign known for their ability to be affectionate, sensitive, nurturing and emotional. Cancer's tend to make home their haven and are known to retreat into it when sensitivity is sharp. But you don't have to be a Cancer to feel the affects of Cancer Season. From Jun. 21 through Jul. 22 this crab energy will be flowing to all zodiac signs. "Under the influence of a Cancer planetary transit, we feel sentimental and nostalgic. These are times for nurturing ourselves and our loved ones," the Astro Twins of AstroStyle wrote.
Being open with how you feel and treating yourself to a weekly dose of self-care are all positive ways to embark on the season ahead. Just beware of becoming overly sensitive or recluse. It's all about exploring the balance of care and independence this season. Finding the right crystals to meditate with can help maintain this flowing energy that comes in with the crab.