6 Things People In The World's Happiest Countries Do Differently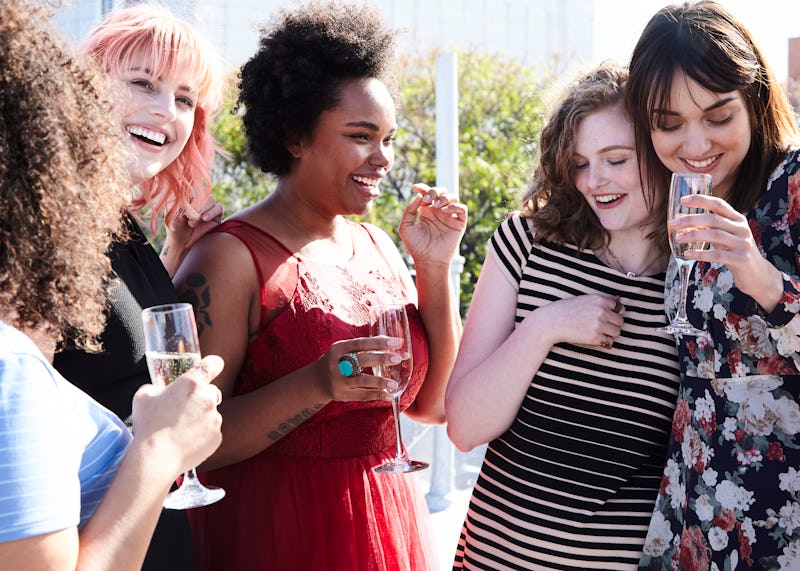 Hannah Burton/Bustle
If there is one thing many people have in common, it's that they just want to be happy. We all have different ideas of what we believe will bring us joy, but it turns out people in certain places might have a better idea than others. There are a number of habits people who live in the world's happiest countries have in common, and emulating what they are doing might help you reach greater satisfaction in life on your own. When it comes to happiness, there are a few common factors to attain it, including social connections, health, and certain attitudes about life.
According to the 2018 World Happiness report, which is released by the United Nations Sustainable Development Solutions Network, some of the happiest countries include Finland, Norway, Denmark, Iceland, Switzerland, and the Netherlands. The United States didn't exactly make it close to the top of the list. Instead, it came in at 18th. Other countries that fall in the top 10 include Sweden, Canada, New Zealand, and Australia.
Even though we all come from different backgrounds and have different interests, there are just some habits that universally make us feel better. Here are six habits of people who live in the world's happiest countries.