7 Hacks For Finding Happiness That Actually Work, According To Science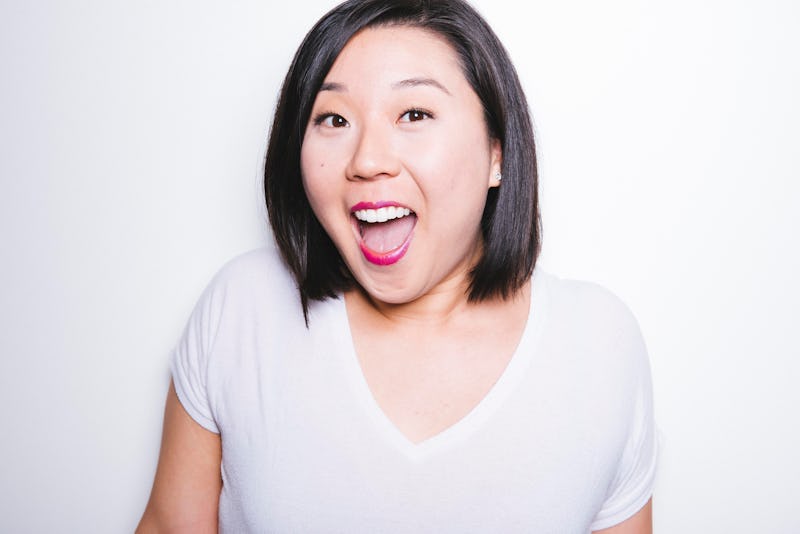 BDG Media, Inc.
Happiness is something many try to achieve. However, as many of us know, it's not exactly the easiest thing obtain. If you're looking for ways to bring more happiness into your life, science has the answer.
"Research shows happiness is an equation of positive emotions plus overall life satisfaction," life coach, Prue Blennerhassett, tells Bustle. "So it's both a combination of how we feel moment to moment, as well as our overall movement towards living a satisfying life — whatever that means for us."
According to Blennerhasset, there are so many great ways to be a happier person each day. As cheesy as it sounds, it all starts from within you. "It's important to follow what feels good whenever possible," she says. That means choose to participate in activities and be around people that make you feel alive, inspired, and completely yourself.
"Trying to be something or someone you're not is exhausting," Blennerhasset says. "Being authentically you provides space for other people to accept you as you are and for them to be who they are too, it's a win-win."
The pursuit of happiness is a concept many of us are familiar with. But according to a recent study, published in the journal Psychonomic Bulletin & Review, making happiness a goal tends to have the opposite effect. When you try to achieve happiness, it can make you feel like you're working on some kind of a deadline. But that's not how happiness works. There shouldn't be a deadline or time crunch involved.
Since "pursuing happiness" doesn't actually work, here are some science-backed hacks to finding happiness that do.