Here's Why Leo Zodiac Signs Have Been Feeling So Tired This Mercury Retrograde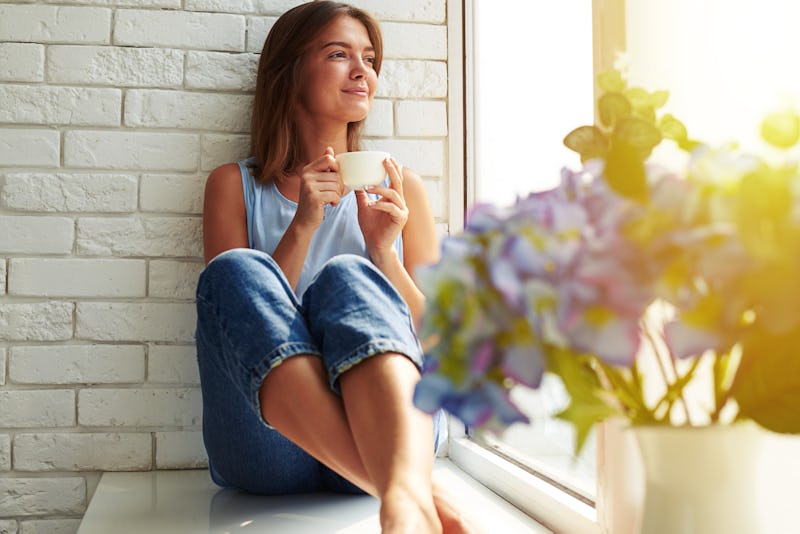 Shutterstock
If you feel like you're in constant need of a nap, that makes perfect sense. Mercury has been retrograde since Jul. 7 and astrology is giving you the permission to lay your mane on your most plush pillow. Mercury retrograde predictions for Leo zodiac signs point to slowing down. July isn't going to be the easiest month for the zodiac: Sandwiched between powerful new moons and filled with intense eclipses, plus Mercury's three-week retrograde — it's exhausting!
Leo is known to be kind, generous, and big hearted. But if we're being honest, a little drama excites this center stage loving sign. The cosmic forecast calls for chances of drama during Mercury retrograde summer 2019, which will occur from Jul. 7 to Jul. 31 — that is, if you don't watch the words that follow your thoughts. Mercury, the planet of communication, meddles with technology and contracts and travel. Astrologers caution against making any big decisions. But, see, your creative sign could be bursting with ideas you want to, need to, share with the world. Slow your roar, Leo.
A mere purr will suffice during Mercury's retrograde. Don't worry, you'll be free to maximize the volume once Mercury turns direct right before August. "Your energy will run both high and low, and life will be a strange mix of spotlight moments and time behind the scenes," astrologers the AstroTwins, Ophira and Tali Edut, wrote on their site AstroStyle. There are other planets at play. Mars, the planet of action, is in your sign throughout Mercury's retrograde. You just want to work. But, Mercury is warning you to wait. Your sure-to-be-popular lifestyle social media channel launch can be pushed back. Take the time to give it one last look. Polish it. When Mercury turns direct on Jul. 31, you'll be able to go back to ~werk~.
During this planetary commotion, of which you may feel the most conflicted, rest. Even if you can't "sleep" because your brain is racing, take this time (and the influx of energy!) to develop a strong game plan for the year ahead. You'll be happy you did once Mercury turns direct on Jul. 31!