Trader Joe's New Items For September Will Help You Ease Into Fall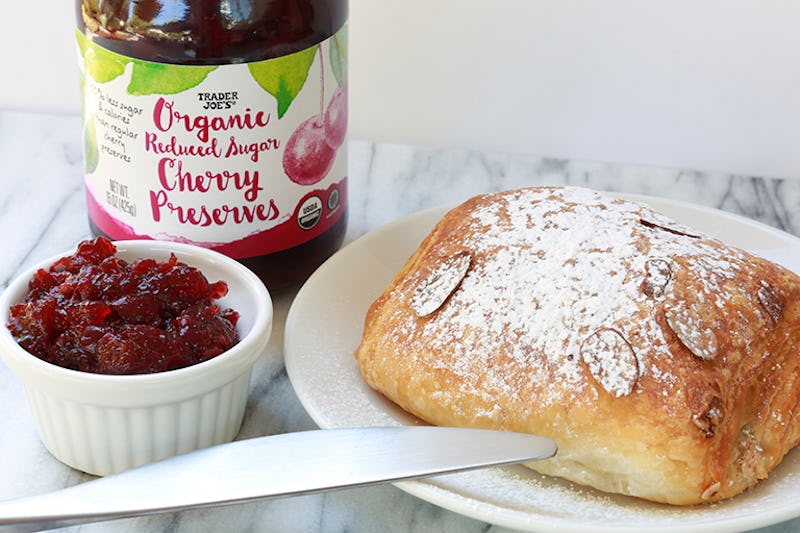 Trader Joe's
I don't know about you, but the moment September rolls around, I immediately switch over from filling my kitchen with summer fruits and vegetables to filling it with the bounties of the fall harvest — even if it's still 80 degrees out. Much like a transitional wardrobe, though, you can also make your kitchen somewhat transitional; indeed, these new Trader Joe's items for September 2017 will help out with that immensely. Some of them capture the last days of summer, while others look ahead to the colder days to come — but they're all delicious, because, I mean… it's Trader Joe's. Everything at Trader Joe's is delicious.
And, hey, at this point, I'm still celebrating the fact that I live in a place with a readily accessible TJ's again. Back when I lived in South Jersey, the nearest Trader Joe's was literally almost all the way to Philadelphia, which meant that I'd rarely have an opportunity to go to it. Now that I'm back in a major metro area, though, there are three within a 10-minute drive. It's the little things,you know?
As always, it's worth bearing in mind the caveat on prices TJ's puts at the bottom of each new item's page:
Since posting, the details of this item may have changed due to fluctuating market prices, federal regulations, currency rates, drought, pestilence, bandits, rush hour traffic, filibusters, clowns, zombie apocalypse, punctilious product developers...
All of which amounts to the fact that you might want to talk to the Crew at your local TJ's for current pricing information and availability (although if there's actually a zombie apocalypse going on, maybe consider staying at home). Definitely ask about these six items; they sound amazing.