6 Physical Traits That May Reveal Something About Your Personality, According To Science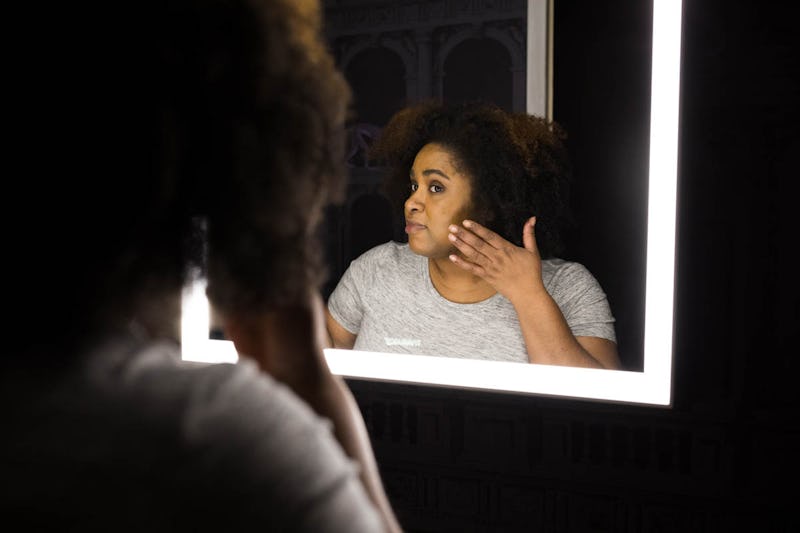 Ashley Batz/Bustle
While it's obviously never a good idea to make sweeping generalizations about physical traits and what they reveal about someone's personality, science does show the occasional connection — and it's certainly interesting to consider.
Take noses, for example. Research has revealed a connection between large noses and high levels of ambition, while other studies have focused on face shape and what high cheekbones or a wide forehead may say about someone — or, at the very least, what we may perceive about that person.
And that perception is definitely something to keep in mind. "We form snap-judgments of people in our heads to unconsciously make decisions on how we'd like to proceed with said person," clinical psychologist Dr. Perpetua Neo tells Bustle. "This means that the link between physical and personality traits are a two-way street ... In this sense, we sometimes use certain facial and body muscles to signal something about our personalities — e.g. people who are higher on Agreeableness have 'lifted up' eyebrows and smaller forehead spans — and when we keep practicing that, that becomes us."
It really becomes a case of "which came first?" As Dr. Neo says, "Another theory goes that it's all about self-fulfilling prophecies where our expectations cause us to influence people to act in ways that confirm our expectations ... It's not necessarily true that our physical traits determine our personality traits. What may be somewhat true is that they instead signal our personality traits, albeit in a chicken-or-egg conundrum." Here, a few interesting physical traits and the way they can affect personality — or how people perceive our personalities — according to science.