6 Pros & Cons Of Daylight Saving Time, Because There's A Push To Make It Permanent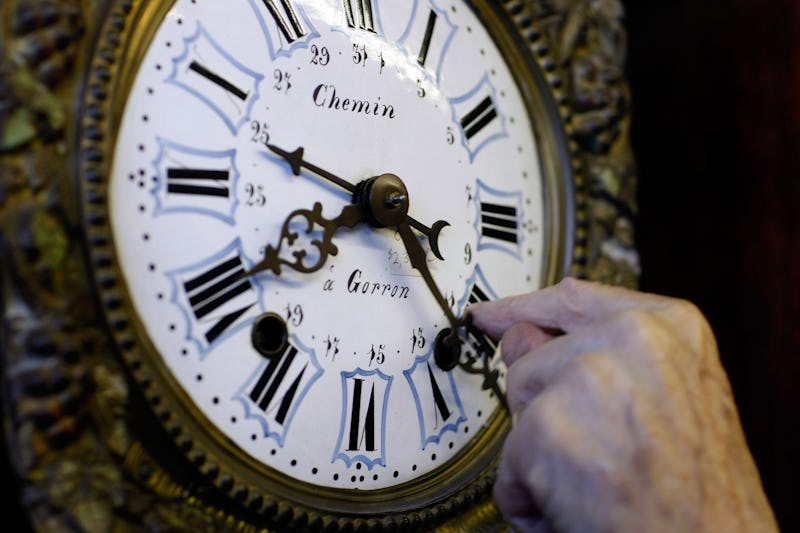 Joe Raedle/Getty Images News/Getty Images
Changing your clock by an hour twice a year may sound simple, but there have been endless arguments about the pros and cons of daylight saving time. More recently, three Florida lawmakers have introduced legislation on the issue that's pretty straightforward: keep America in daylight saving time for good.
The bill, called the Sunshine Protection Act of 2019, was introduced by Sens. Marco Rubio, Rick Scott, and Rep. Vern Buchanan of the GOP in early March. "I was glad to sign legislation as Governor to continue Daylight Saving Time year-round for Floridians, and now join Senator Rubio to lead this effort in Congress," Scott said in a press release. "The Sunshine Protection Act will allow Floridians and visitors to enjoy our beautiful state even later in the day, and will benefit Florida's tourism industry, which just celebrated another record year."
President Trump has even weighed in on the seemingly contentious subject of daylight saving time on Twitter. Trump wrote on Monday morning, "Making Daylight Saving Time permanent is O.K. with me!"
With lawmakers pushing to give Americans across the country an extra hour of daylight and Trump giving it a thumbs up, it's worth checking out a few arguments for and against daylight saving time.