6 Quick-Fixes For Anxiety That You Shouldn't Be Doing, According To Experts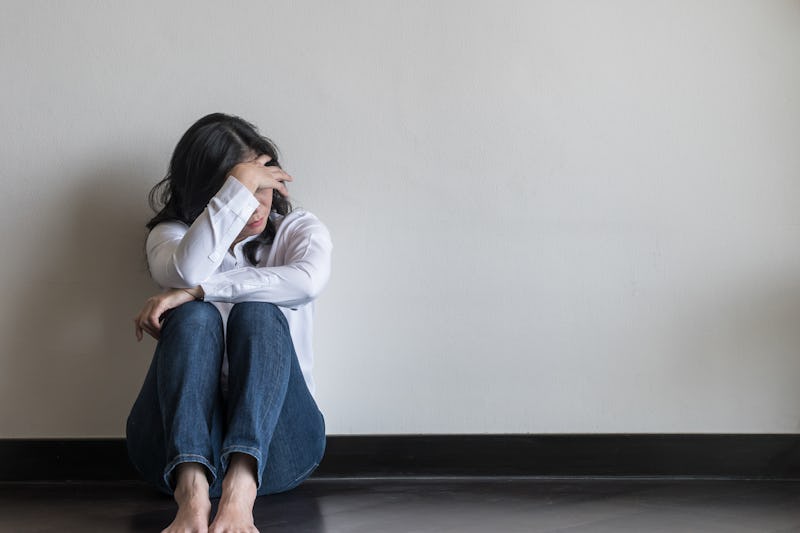 Chinnapong/Shutterstock
Managing anxiety can often be difficult. Feeling anxious can be uncomfortable and even scary, and it's common to want to make that feeling go away as quickly as possible. However, many "quick-fixes" for anxiety can be harmful in the long-term.
"These approaches aren't always bad," Dr. Omar Manejwala, a psychiatrist and chief medical officer at the healthcare company Catasys, tells Bustle. "Sometimes they can be a healthy way to relieve stress and anxiety. But sometimes they can be bad for you."
Many coping mechanisms for anxiety are fine in moderation, but can quickly become detrimental to your health if made a habit or taken to extremes. Additionally, Manejwala says that they can often distract from the real problem.
"It turns out that the more you try to avoid dealing with anxiety, the worse it gets," Manejwala says.
He also notes that it's important to recognize that some anxiety is normal — it is a natural bodily reaction to stressful situations. However, he says when anxiety starts interfering significantly with your enjoyment of life, it's best not to turn to "quick-fixes." He recommends looking into more long-term treatments, like therapy.
To find out which easy remedies are potentially harmful, experts reveal some strategies you probably shouldn't be using to cope with anxiety.