8 Surprising Morning Habits That Can Make Your Anxiety Worse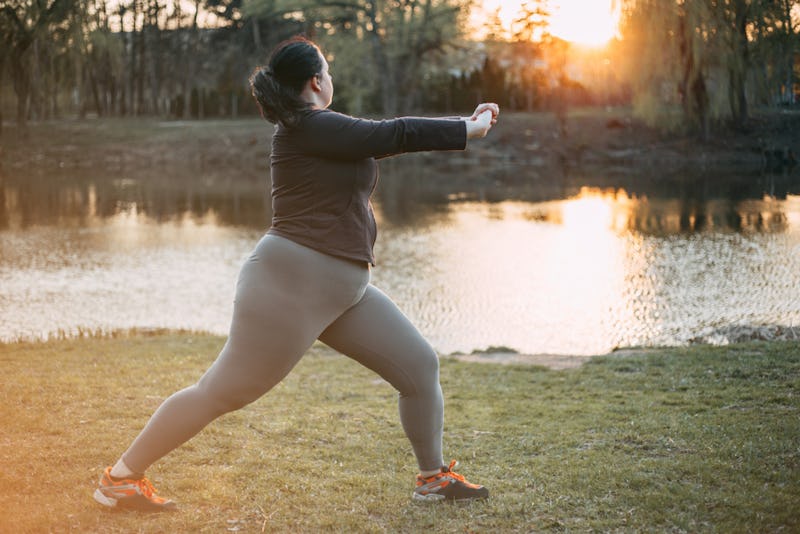 Flotsam/Shutterstock
There's nothing more satisfying than waking up before your alarm, eating an elaborate leisurely breakfast, and leaving for the day absolutely sure that you've remembered to bring everything that you need. In actuality though, most people's morning habits aren't so picture-perfect every single day, and certain common rituals could even be hurting your mental health. Some of the morning habits that can be making your anxiety worse are surprising, from tidying up to forgetting to have breakfast.
For starters, something as small as switching out the very first sound you hear at the beginning of your day can make a major difference. Instead of jolting yourself out of sleep with an annoying clanging alarm tone, choose a more soothing sound or even one of your favorite songs, Dr. Nancy Irwin, a psychologist at Seasons in Malibu, tells Bustle. But don't stop there. Really set yourself up for a calming day by incorporating affirming activities into your morning routine, she says. Meditate, read an inspirational piece of literature, write in a gratitude journal, or move your body to put your mind in a positive space.
No matter which soothing habits help put you in the mindset to have the best day possible, just try to avoid these choices, which experts say could pose a problem for your anxiety levels later.