6 Signs Your Adult Acne May Indicate A Greater Health Issue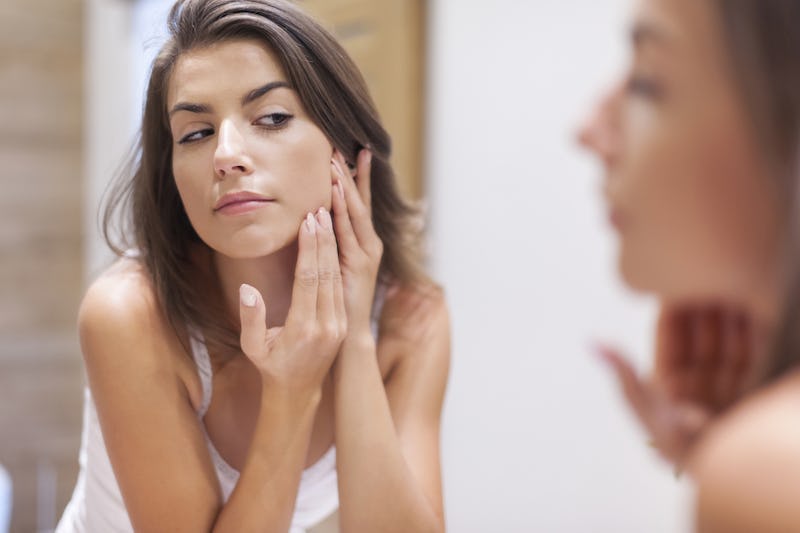 gpointstudio/Shutterstock
Unfortunately, breakouts aren't just something that happen when you are a teenager. Acne can happen at any age, and it's something you may have to manage your whole life. Although some skin issues are common as you get older, you may want to be aware of some adult acne symptoms that could signify something bigger. If you're constantly getting severe breakouts that seem completely out of your control, it may be a sign of another health issue. Recognizing these red flags can help you get to the bottom of your skin problems and help keep your adult acne at bay once and for all.
"Adult acne can look very similar to teenage acne," dermatologist Dr. Jeremy Fenton of Schweiger Dermatology Group tells Bustle. "In women, most adult acne is related to hormones, and it can start later in life even without a history of teenage acne. Adult female hormonal acne can present different ways in different people, but classically it appears as cystic acne along the jawline that cycles with the menstrual period. Without other signs of an imbalance, this is considered normal female hormonal acne."
In some cases, what appears to be acne may not even be acne at all. And in others, it could indicate an underlying health issue. Here are six signs of adult acne you shouldn't overlook, according to experts.