6 Signs You're More Ready To Foster A Dog Than You Think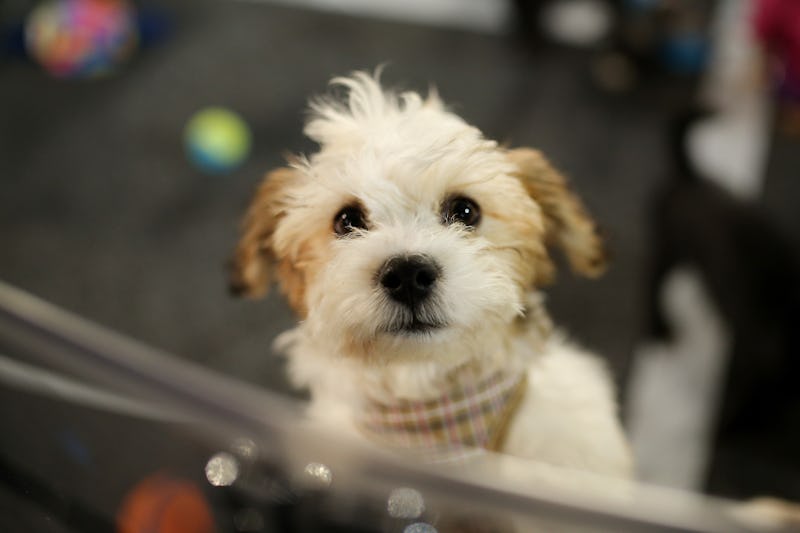 Mike Windle/Getty Images Entertainment/Getty Images
In news that's going to completely bum you out, the ASPCA says that roughly 3.3 million dogs enter U.S. animal shelters each year, 670,000 of which will eventually be euthanized. If you're a dog lover, you might be thinking of taking on the commitment of fostering. As someone who's done it, I'm giving you an internet hug right now. If you're still feeling hesitant, though, consider these six signs you're more ready to foster a dog than you think.
Foster parents are in serious demand. There are a number of reasons a dog might need to be fostered, including:
A shelter might not have room.
The rescue group might not even have a physical shelter.
The dog is not doing well in the shelter, perhaps due to anxiety.
The dog needs a place to recover from surgery or illness, until it's safe to adopt them out.
The dog is too young to be adopted and needs a foster home until they're a little older.
Dogs really need us.
If you're a little intimidated by the idea, you're certainly not alone. That first moment the foster dog enters your home, you simultaneously think, "OMG it's so perfectly cute" and "What the heck did I just do?"
But if you can get beyond the initial shock, you'll quickly see that fostering a dog is one of the most rewarding experiences you'll have — for the both of you.
So, are you ready for it? I can tell you with confidence that if these six signs apply to you, it might be about that time to ring up your local shelter and get the ball rolling.