6 Things Eating With Your Hands Can Say About Your Personality, According To Experts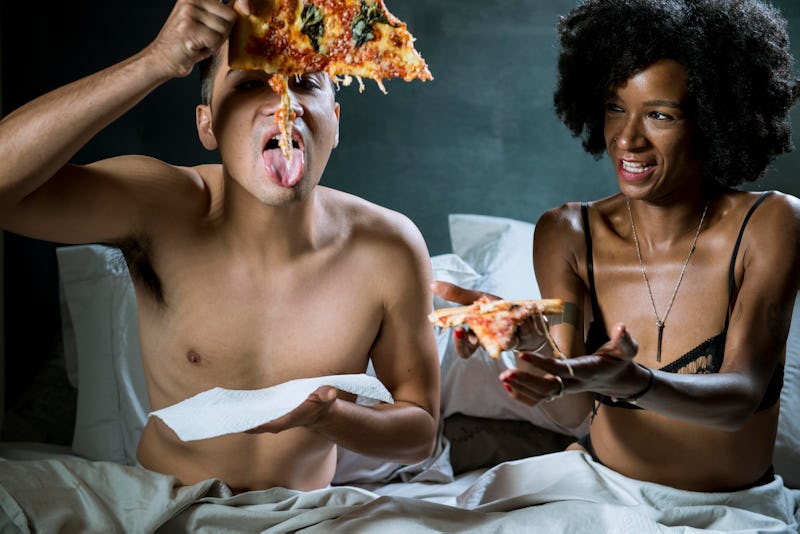 BDG Media, Inc.
Throughout the United States and other western cultures, it's not incredibly common for people to eat with their hands. We usually dive into breakfast, lunch, and dinner with forks and spoons blazing, all in the name of maintaining our well-established table manners — and as a way of keeping our fingers clean.
Of course, we'll happily throw caution to the wind when it comes to the likes of pizza, fries, tacos, and other foods that are meant to be picked up. While it does happen, it's rare to see someone eating a burrito with a fork. And even rarer to spot fellow diners using cutlery to ferry fries into their mouths.
But when it comes to things like pasta, stews, veggies, and other dishes that traditionally require silverware, choosing to eat with your hands can say a lot about you. If you like to lick your finger to get every last drop of salad dressing, you may have a certain zest for life. And if you're someone who happily drops noodles into your mouth from a sauce-covered claw, it may indicate you're more adventurous than most. Here are a few other things eating with your hands might say about your personality, according to experts.