6 Things You Never Realized Can Cure Inflammation, According To Science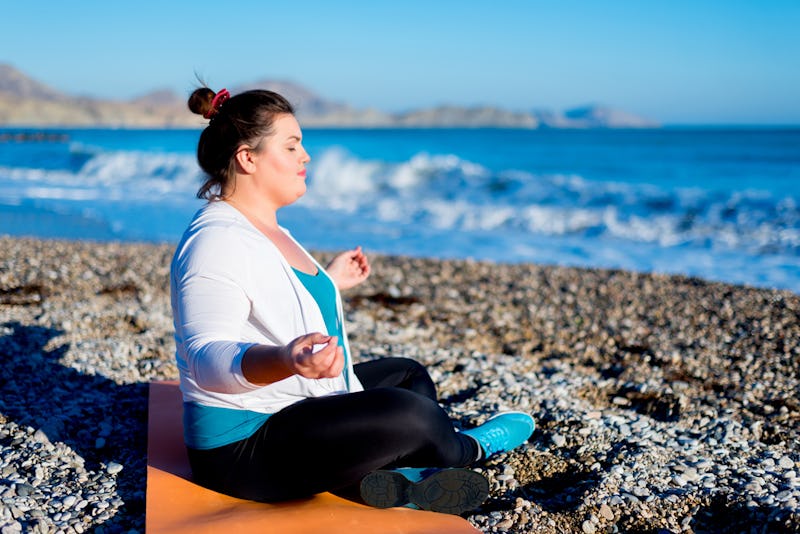 Svet_Feo/Shutterstock
Skin issues, digestive troubles, joint pain — these are all symptoms of chronic inflammation. Everything from your genetics to your lifestyle habits can cause inflammation, so it should come as no surprise that engaging in some healthy habits can help reduce it. There are also a number of more surprising things that can cure inflammation, and adding these habits into your everyday life may be able to help your overall health. Understanding what causes inflammation — and what can help alleviate it — can be key to relieving some of your unpleasant symptoms caused by the issue.
"Since the word 'inflammation' is thrown around a lot, what chronic inflammation — and, in turn, anti-inflammatory — actually mean may be confusing," internist and gastroenterologist Dr. Niket Sonpal, tells Bustle. "To understand what chronic inflammation means, it's important to know how it compares to acute inflammation. Acute inflammation is your body's response to fight off infection or heal itself after trauma. Chronic inflammation, however, is much more nuanced. Chronic inflammation is a general term, and it can refer to a specific organ or system in the body."
Thankfully, there are various habits that can greatly reduce inflammation. Here are six things you didn't realize can help with inflammation, according to science.