6 Unexpected Ways Drinking During The Day Affects Your Body Differently Than At Night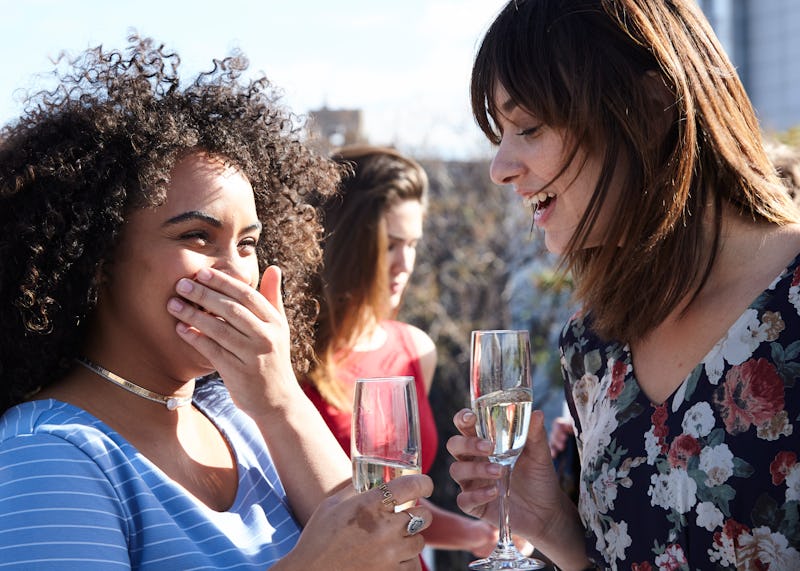 Day drinking is a polarizing subject. Some love a good boozy brunch, while others think it totally ruins their day. In the center of this debate is how your body reacts to alcohol — and whether the time you're drinking really affects how you feel. Turns out, for a variety of factors, the effects of day drinking can be quite different than drinking at night.
The biology of how your body absorbs alcohol doesn't change depending on whether it's 2 a.m. or 2 p.m. "Your body processes alcohol through the same biological mechanisms no matter what time of day you drink," Sal Raichbach, PsyD, of Ambrosia Treatment Center, tells Bustle. "However, the effects that you feel can vary depending on the time of day." Because of the variations of where and how much you're drinking, as well as whether you're drinking before bed or early enough to not mess with your sleep, your body can experience a different response.
As always, drinking in moderation can help you avoid many of the negative effects associated with alcohol consumption. And age-old tips like eating balanced meals, drinking less-sugary drinks, and hydrating as you drink, are always worth following — even during the daytime.
Here are six unexpected ways drinking during the day affects your body differently than at night, according to experts.