6 Ways To Ensure Your Pet Has A Supremely Chill Time On Bonfire Night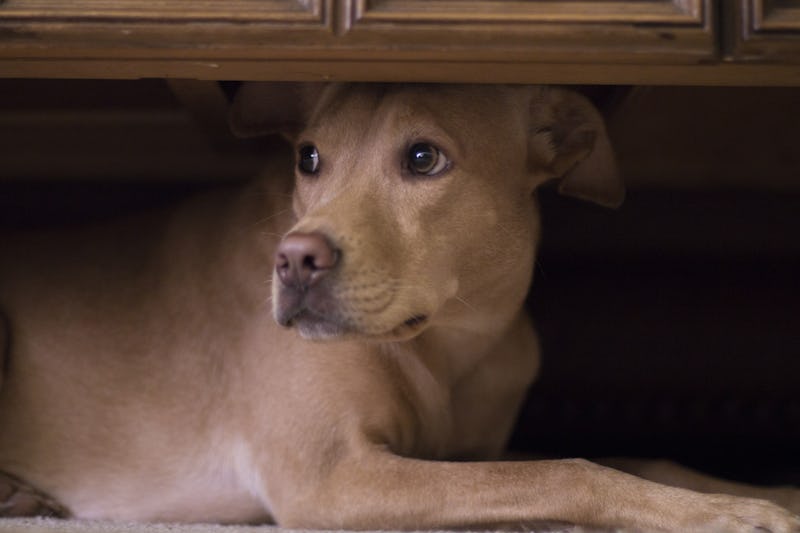 Shutterstock
Remember, remember the 5th of November. With fireworks and festivities Bonfire Night can be a serious vibe. But for some, it's not so fun. For dog owners who have to deal with their poor angel babies being super stressed out by all of that racket and those constant banging noises, it can be a stressful time. The whole fireworks and bonfire thing is pretty unavoidable, but there are ways that dog owners can prepare for bonfire night.
Zoe Costigan, a vet at flea subscription service ITCHpet.com, shared some advice on how best to get ready for the big night. She explains how there can be a lot of unpleasantries for pets associated with all of those fireworks and bonfires. "Cats and dogs tend to get frightened of loud bangs and flashes caused by fireworks, heightening feelings of anxiety, making them unpredictable and potentially putting their safety at risk," she said in a statement.
Luckily they have some excellent tips on not only identifying stresses and anxieties in your pets but also ways to prepare ahead. Making the whole event as stress free as possible.